Wholesale Plant Material in Kansas City
High-Quality Wholesale Goodness
A careful selection of plant materials is the recipe for successful plant retail. Shrubs, perennials, and grasses are the essential framework for creating a landscape, and the quality of these plant materials matters for your customers. These plants emphasize the depth, texture, color, and overall style of a landscape, so getting them right at the source is beneficial, and transformative to plant retail success. 
Like 90% of our plants, our wholesale shrubs, perennials, and ornamental grasses are homegrown at Rosehill Gardens and acclimated to Kansas City weather. Our wholesale plant materials prove to be a selling point to customers who look for plants that they can guarantee will adapt flawlessly to their terrain. Read on for further descriptions of our wholesale plant material, promising to be an addition to any garden that looks beautiful and remains resilient through time and all weather.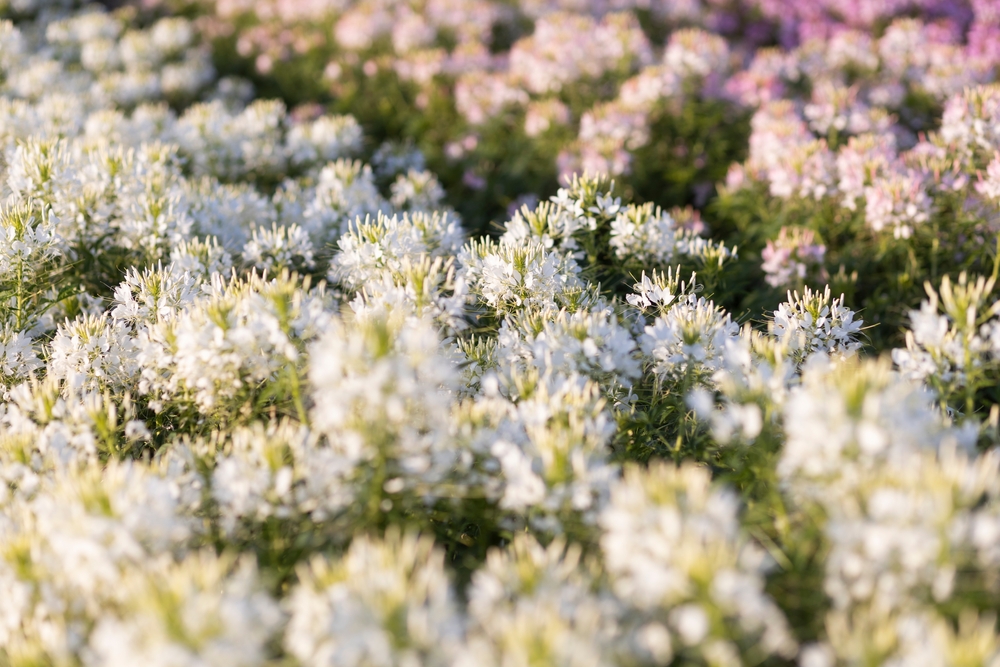 For a trusted plant wholesaler that guarantees high-quality plants every time, call Rosehill Farms.
Landscaping shrubs are perfect for filling those areas that are shady, sunny, wet, or dry and can be selected to grow well in a variety of different soils (all with minimal maintenance). Shrubs can also function to retain soil, provide a backdrop for colorful annuals, create color and texture, or transition and segment areas in a garden.
When selecting landscaping shrubs for wholesale, it's important to consider what your customers are looking for with garden design. Our Rosehill Farms wholesale experts will be glad to advise you with your wholesale purchasing.
Here are some of the shrubs that are able to you for wholesale purchase:
Flowering Almond– Full sun, hardy flowering shrub
Barberry– Full sun to part shade, tolerates a wide range of soil conditions
Crimson Pygmy– Full sun to part shade, compact mounded shape with deep burgundy red foliage
Golden Nugget– Full sun to part shade, very small and compact, golden leaves with orange highlights
Boxwood– Full sun to part shade, dense shrub with emerald waxy evergreen foliage
Butterfly Bush– Long and prolific blooms, attracting butterflies and supplying endless cut flowers
Perennial Perfection, Year After Year
Perennial plants and flowers are a long-time favorite among landscape enthusaists… and for good reason. Hardy, green, and reliably beautiful year after year, combining elegant perennials with colorful and vibrant annuals, shrubs, and trees is a recipe for landscaping success. Whether your customers use perennials for large projects or are looking for a selection of plants for home gardening that reliably return year after year, perennials are the perfect ingredients for a classical, rich, and full garden that are a staple for every plant retailer. Choosing high-quality wholesale perennials can be overwhelming due to all the options available. If you're looking for what direction to go in or even where to start, you can't go wrong with chatting to us at Rosehill Farms. We will guide you through the best choices for your needs, so you're guaranteed an unmatched selection of perennial plants that are gorgeous, high-quality and made for our Kansas City climate.
Ornamental Grasses: High Beauty, Low Maintenance
Appearance-wise ornamental grasses might be considered as a cross between a grass and an ornamental plant. With their long, dramatic length and variety of colors, textures, and shapes, ornamental grasses have a lot of aesthetic appeal and are increasingly popular in many landscaping designs.
But Ornamental grasses' value goes far further than their elegance and curb appeal. These grasses are known for their hardiness, often lasting through fall and winter and shown to be more resistant to rot and pests than many of their green cousins. Furthermore, these elegant grasses can play a key role in saving money on turf lawn costs and are hugely beneficial to the environment. The low-maintenance luxury look of ornamental grasses mean that they are quickly becoming a beautiful alternative to regular turf lawns that save on lawn costs, energy, water, and pesticide use.
Rosehill Gardens offers a wide variety of stunning ornamental grasses that suit different needs. Cool season grasses will typically begin to grow early in the spring and can sometimes remain semi-evergreen during the winter. Warm season grasses will normally not begin to grow until the soil warms and the weather becomes stable. These grasses continue to look good during high temperatures and during times of low moisture.
Grasses to Consider in Your Design Ideas
Due to their color, flow, and texture, ornamental grasses make wonderful additions to your landscape. Once they are established, all they require is water during dry spells and a light cut-back in the early spring. Our grasses are acclimated to Kansas City's soil and climate, so they'll thrive in your yard. With such a wide variety of styles finding one to suit your landscape growing conditions won't be difficult. 
Here are some varieties to consider:
Fountaingrass
Blue Fescue
Blue Oat Grass
Little Bluestem
Feather Reedgrass
Maiden Grass
Switch Grass
Fiber Opticgrass