Residential Landscaping Services / Irrigation
Our irrigation specialists at Rosehill Gardens recognize that no two properties are exactly alike, and no two irrigation systems are either. We build and provide customized irrigation services to fit your specific needs. 
An irrigation system supplies a landscape or garden with water and sometimes nutrients to promote the optimal growth of plants. With a broad knowledge of complex irrigation systems, our irrigation experts at Rosehill Gardens work closely with you, your landscape designer or your property contracting team to match the irrigation requirements with the correct plant and turf materials.
Aside from creating custom irrigation systems, we also prioritize water conservation, modern technology, and enhanced efficiency in our design. 
For our residential systems, we ensure your irrigation system is customized, practical, and adds to your home's curb appeal. For our commercial irrigation systems, we often emphasize dependability as we understand that your irrigation system impacts your business' image. We're committed to ensuring that your landscape investment is protected and maintained in a professional, timely manner.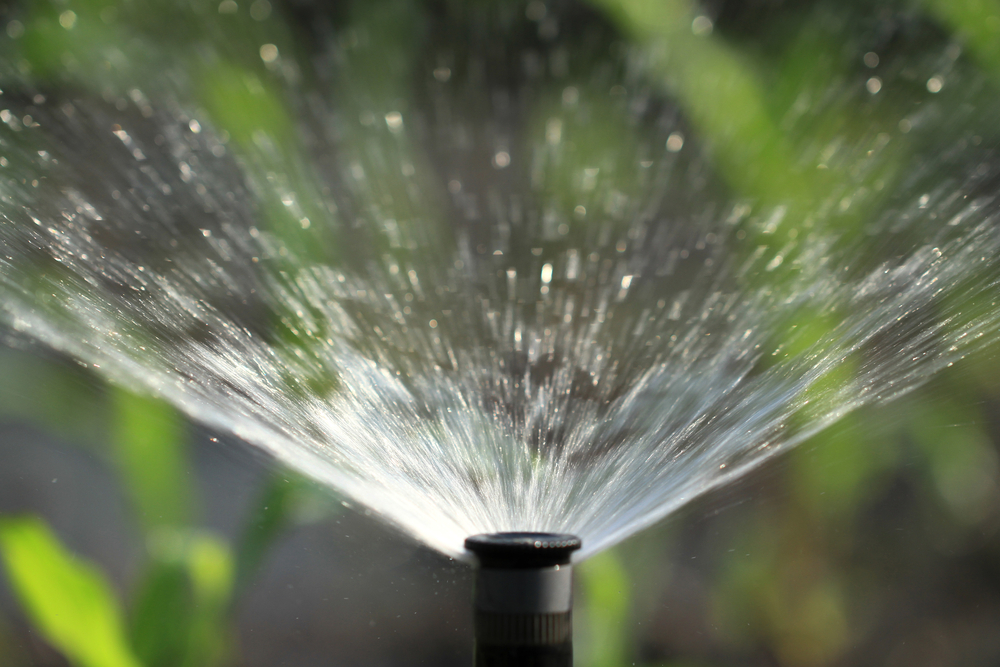 We are an established landscaping firm with a deep focus on our clients' needs.
Benefits of an Irrigation System
If you're considering investing in an irrigation system, we think you've got the right idea.  Here are the benefits of building and maintaining an irrigation system for your landscape:
An automatic irrigation system will save time watering your lawn, garden, and flowers. Our irrigation systems are fixed with timers set to automatically come on to water your yard or garden at schedules optimal for healthy growth and maintenance in the Kansas City climate and soil. Your irrigation system can be adapted throughout the year to suit the environment and even run while you're on vacation so your garden can flourish whether or not you're free to tend to it.
A professionally installed irrigation system by Rosehill Gardens is built to run efficiently so that you waste no money on extra plumbing or water.
Whether you install a residential or commercial irrigation system, you are guaranteed to conserve water. Our systems run automatically and come complete with rain sensors, meaning that every drop of water is only used when necessary, saving up to 50% more water than manual watering.
A well-planned irrigation system has the added benefit of reducing weeds. This is because only the areas that need water receive it, so those nasty weeds aren't soaking up the excess water surrounding your gardens.
It's no surprise that a regular watering schedule facilitates healthy growth for your plants. What's more, smaller amounts of water over a long period of time is the ideal condition for growth. This means that an irrigation system actually has your plant life growing faster, leading to vibrant flowers, greener landscapes, and luscious lawns.
If you're looking for custom-made irrigation systems, look no further than Rosehill Gardens. Our professionals design, build and install unique irrigation systems, as well as construct per-plan irrigation systems specified by external landscape architects or designers. We choose the most effective equipment and methods for your property and project requirements, so we're guaranteed to save you time and money and provide life to your landscape.
We've designed and built irrigation systems for the following:
Residential Lawns
Flower and Shrub Beds
Drip Irrigation
Commercial Sites
Athletic Fields
Drainage Systems
System Inspections
Chat with us today about our irrigation services. We're ready to help you.