Residential Landscaping Design-Build in Kansas City
Designing and Building Your Residential Landscape
Creating beautiful residential landscaping can change how you feel about where you live and do wonders for your home's curb appeal. Rosehill Gardens offers a landscape design service where we help you design and build your ideal outdoor landscape. When we work with you, we strive to produce something appealing to the eye, in line with your vision, and functional for your everyday needs. 
Whether you aim to create a relaxing atmosphere, a functional yet beautiful patio, a large colorful flower garden, or an elaborate outdoor kitchen or pool, we specialize in customized solutions perfect for any project. At Rosehill Gardens, our trusted designers help you create a tailor-made design based on your needs and vision, enabling you to create a piece of your home that you can enjoy for years to come. 
Our custom services focus on the big picture: Your property's master landscape planning and the unique design of the layout we work with. Once we have the specifications, we use it as a framework to build your vision, combine it with artistic composition and horticultural finesse, and turn your property into your private oasis. 
Nothing can transform your home like professional landscaping. For sophisticated, exciting, and unique residential landscaping made for any size or budget, trust the professionals to help you create your personal paradise. We can't wait to help you!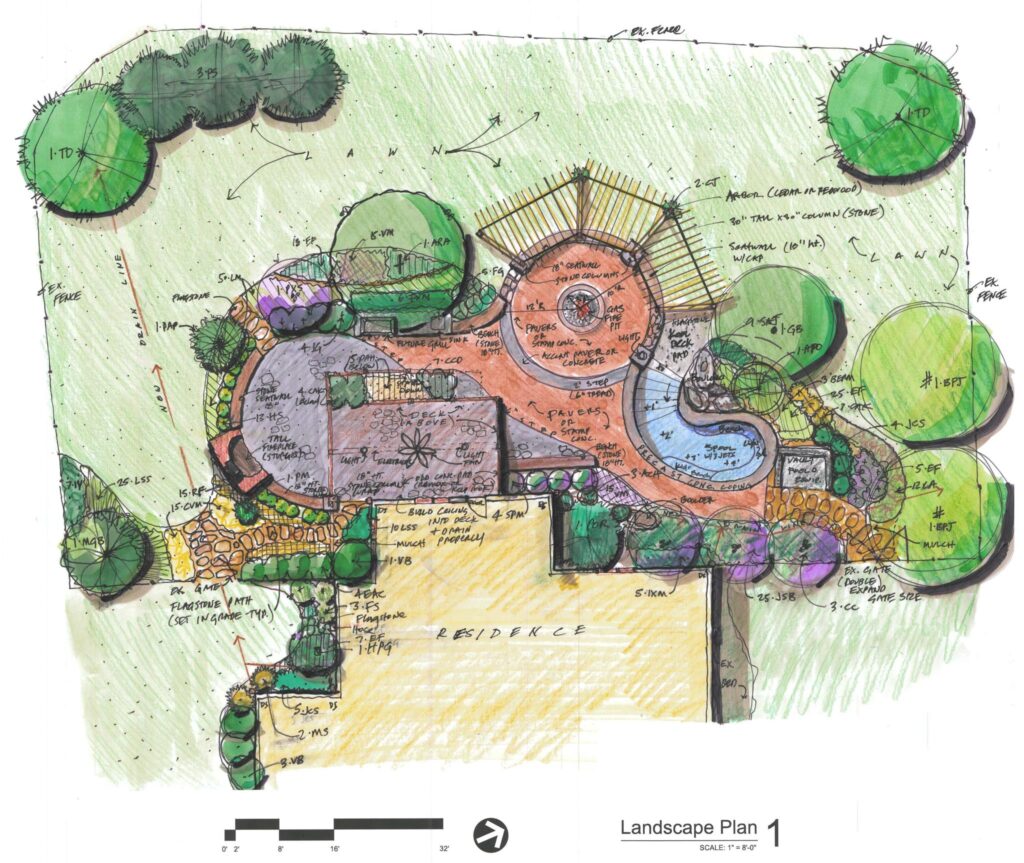 We are a long established landscaping design firm with a deep focus on our clients' needs.