Trees Sold to the Public Direct from the Farm
Rosehill Farms Trees Sold to the Public
We will be Selling Trees Throughout the Fall
Rosehill Gardens sells our Farm Grown Trees to the public.  These trees are bagged and burlapped. We have a huge selection of  sizes and varieties. 
Rosehill Farms offers quality and variety for trees we grow. Our homegrown trees are acclimated to Kansas City's soil and climate. This means that grown to withstand the local weather, our trees are ready to thrive in Kansas City landscapes, no matter the season. If you're ready to explore our forest of trees and chat with an expert who knows all about them, reach out to Chip and he will guide you through your tree purchase. 

How to Buy
Call Chip at 816-506-1289 to check availability to make an appointment at the farm. You will pick out your trees from our farm in Belton!  You can have us deliver and plant the tree for 70% of the retail price and it comes with a 2 year warranty. 
Hours are:  Mon-Fri 8am-3:30 pm.  Please do not come out to the farm without an appointment.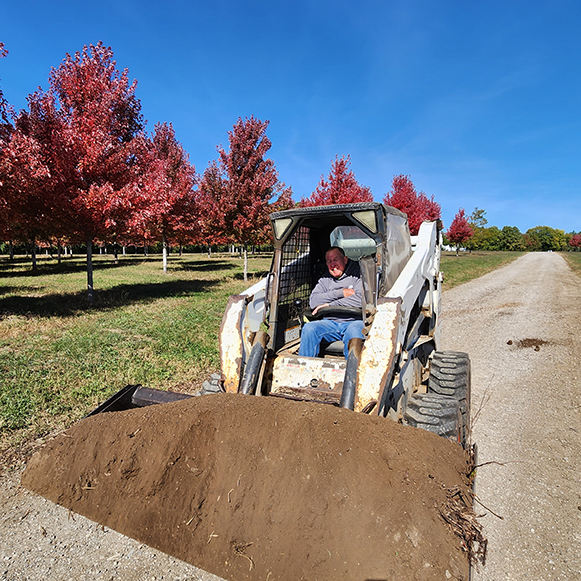 To find out more or set up an appointment, call Chip at Rosehill Farms.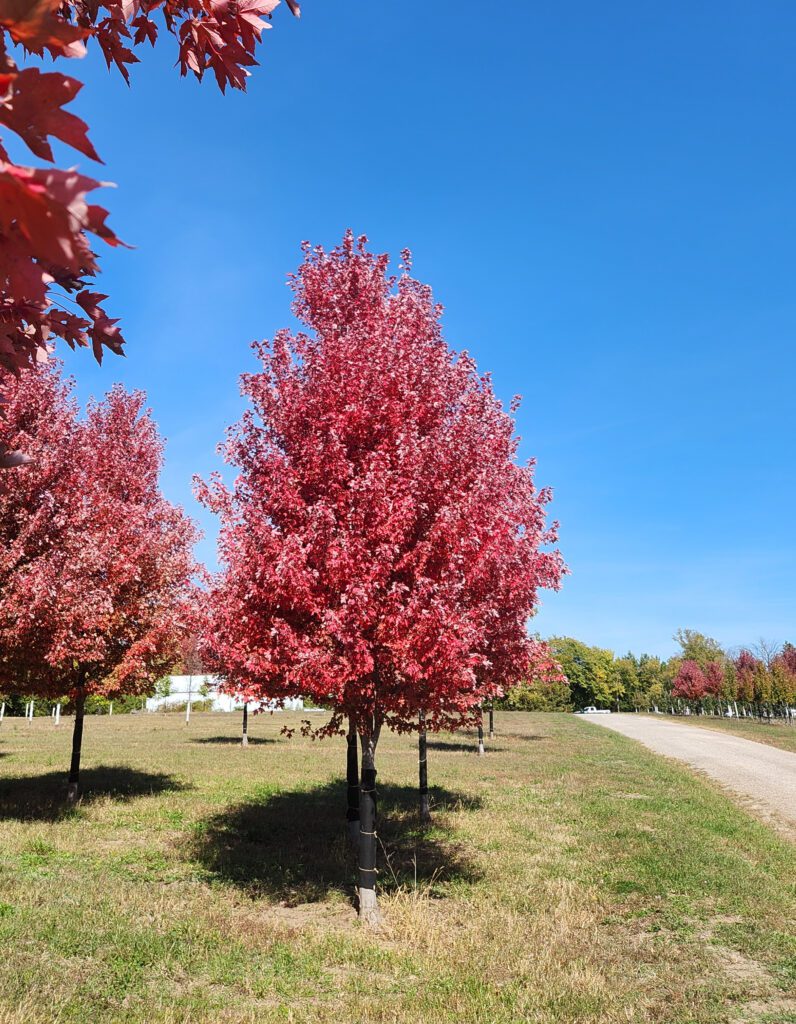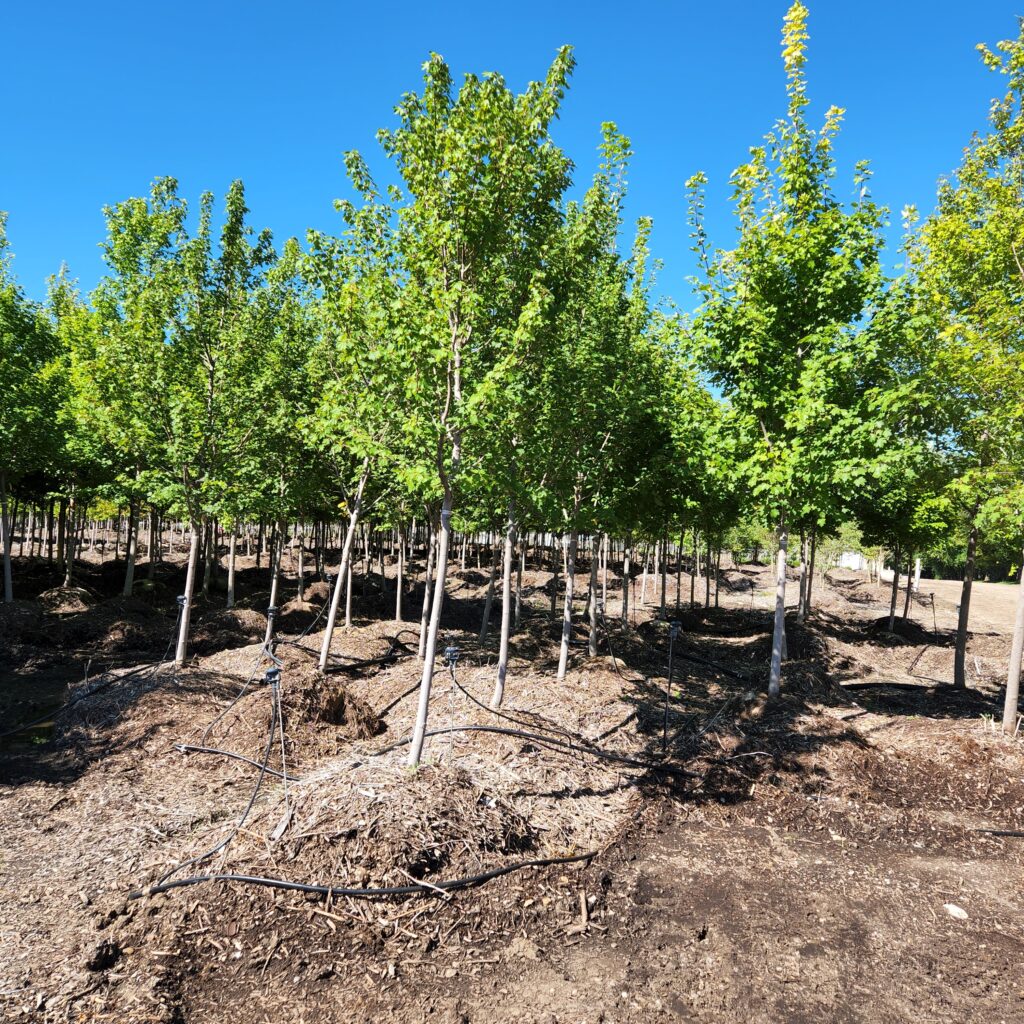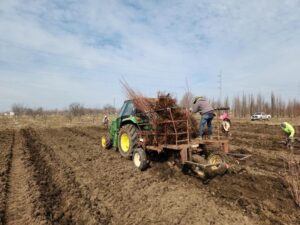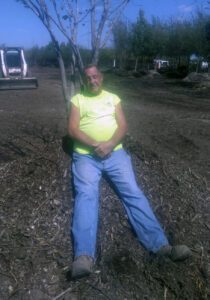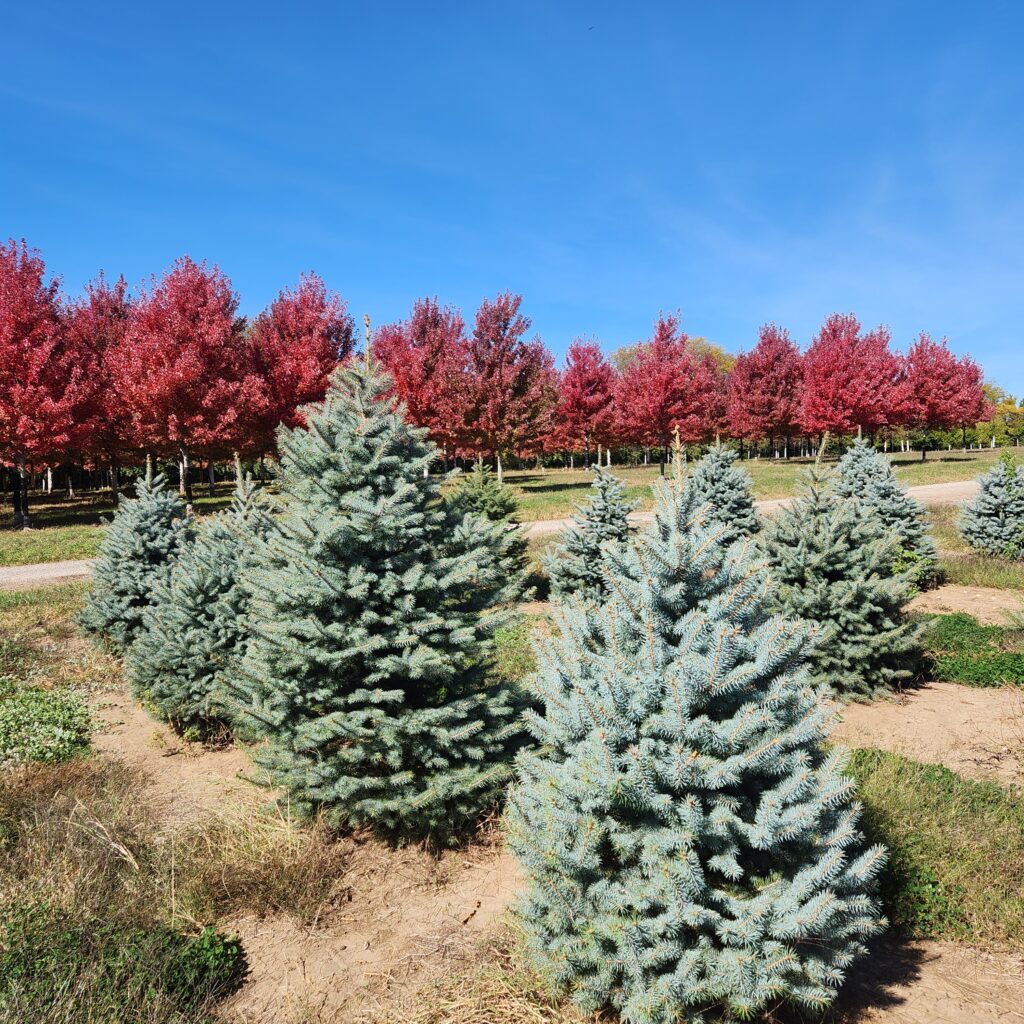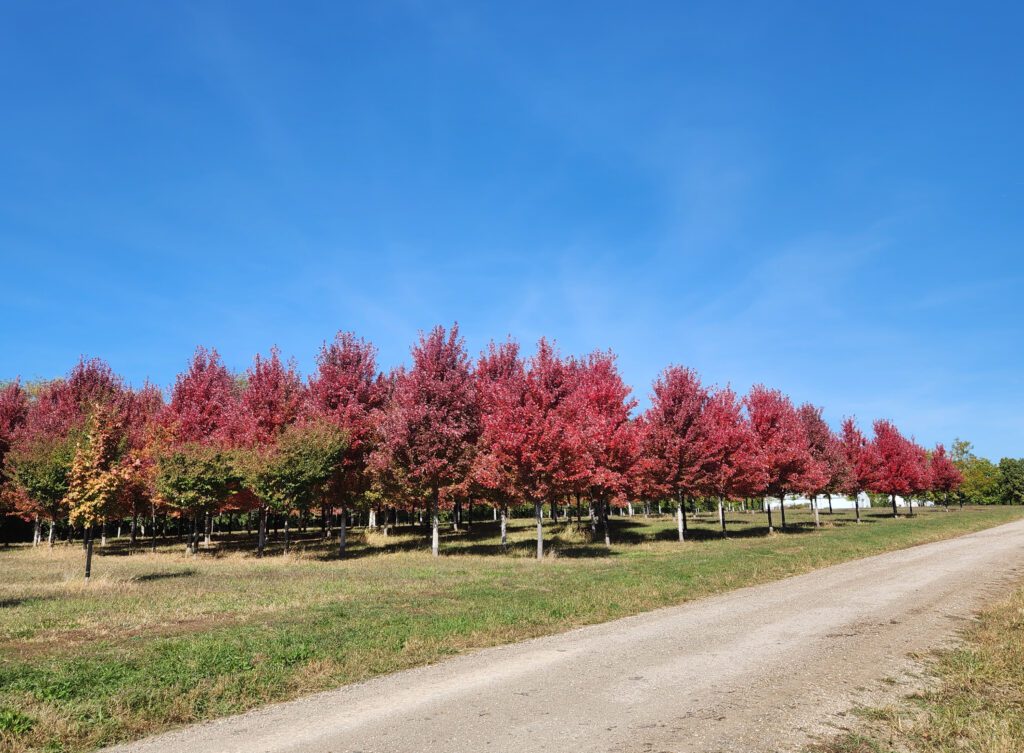 For Shade, for Color, Forever
At Rosehill Farms we grow a vast selection of trees that cover Shade Trees, Flowering Trees, and Evergreen Trees. We guide you in finding the perfect choice for you no matter what it is that you need.
For a vast canopy and the largest, lushest foliage to offer, shade trees frame homes and buildings and bring life to landscapes. Rosehill Farms help you choose the perfect shade trees for your purchase. Shade trees grow large, reaching a height of 40 feet or greater, they also shade their foliage annually during the autumn, colorizing landscapes throughout the year, and returning in full bloom each spring. 
Rosehill Farms grows several common types of shades trees  including maple, birch, willow, or sycamore trees Some benefits that shade trees offer include:
Increase property value of land and cosmetic appeal.
Reduction of AC costs for residential properties.
Help control erosion on hillsides and slopes, slow rain runoff and soil movement.
Shade trees slow the water evaporation from thirsty lawns.
Shade for patios, sidewalks, and driveways, cool the concrete along with the entire yard and neighborhood.
Remove air pollution, increasing air quality
Planting Life in Kansas City
Planting shade trees is certainly a long-term investment, and if chosen wisely, will provide a lifetime of added beauty to your lawn. When selecting your trees, some factors to keep in mind include the type of soil you have, space for growth, and areas that will benefit from the shade. Our selection of tree varieties and sizes is second to none in the KC area.
Flowering trees are a wonderful way to add a splash of seasonal color to your landscaping design. Flowering trees are popular in providing a stunning accent – many offer an all-season feature that includes vibrant spring blossom, lush foliage, and an orange-red color pallet in fall. Flowering dogwoods, redbuds, crape myrtles, magnolias, and Brandywine maples are all great examples of flowering trees to enhance your landscape throughout various seasons. Our homegrown plants are acclimated to Kansas City's soil and climate, so they'll thrive in your yard.
 If you would like help choosing the perfect flowering trees to enhance your landscape, or for wholesale purchasing, the landscaping experts at Rosehill Farms are always happy to assist you. We can advise you on color, size, and growth trends.
Evergreen trees are a beautiful choice of plant that you will find used in a wide variety of different landscaping designs. Whether it's a fir, pine, cypress, conifer, or something else, one of the unique capabilities of evergreen trees includes creating a living privacy fence or boundary that stylistically frames a landscape or property. And because our evergreen trees are acclimated to Kansas City's soil and climate, they'll thrive in your yard.
If you would like help choosing the perfect evergreen trees to improve or frame your next landscaping project, you'll find that the experts at Rosehill Farms are always more than happy to assist you.
Chat to our Rosehill experts or make an appointment if you are interested in looking at the vast amount of varieties and quantities of trees on our farm.