Planting Paradise
Our expansive plant nursery has everything; Boxwoods, Yews, low-growing Evergreens, flowering shrubs, a large selection of annual and perennial plants, and many more. Most of our plants are grown locally from our own Rosehill Farms, ensuring that your chosen plants will thrive in our climate. From seed to sapling, we ensure that each plant we sell is tended to carefully from the start.
Annuals
Radiate a Rainbow
If you're looking to create a garden or landscape that is something exceptional, annual flowers are the optimal choice. Annual Flowers need to be planted again each year but provide a beautiful blast of color for the whole season, creating a garden feature that shines and stuns. Whether you incorporate Annuals as the main accent of your landscape or simply choose them to add finishing touches to your project, the vast array of colors, sizes, and species of flower allows you to create a unique, outstanding, and individualized masterpiece for your property.
Perennials
Perennial Perfection, Year After Year
Perennial flowers are a long-time favorite among landscape designers - and for a good reason. Hardy, green, and reliably beautiful year after year, combining elegant perennials with colorful and vibrant annuals, shrubs, and trees is a recipe for landscaping success. Whether you're featuring perennials in a large project or looking for a selection of plants for home gardening that reliably return year after year, perennials are the perfect ingredients for a classical, rich, and full garden that any property owner would be proud to showcase.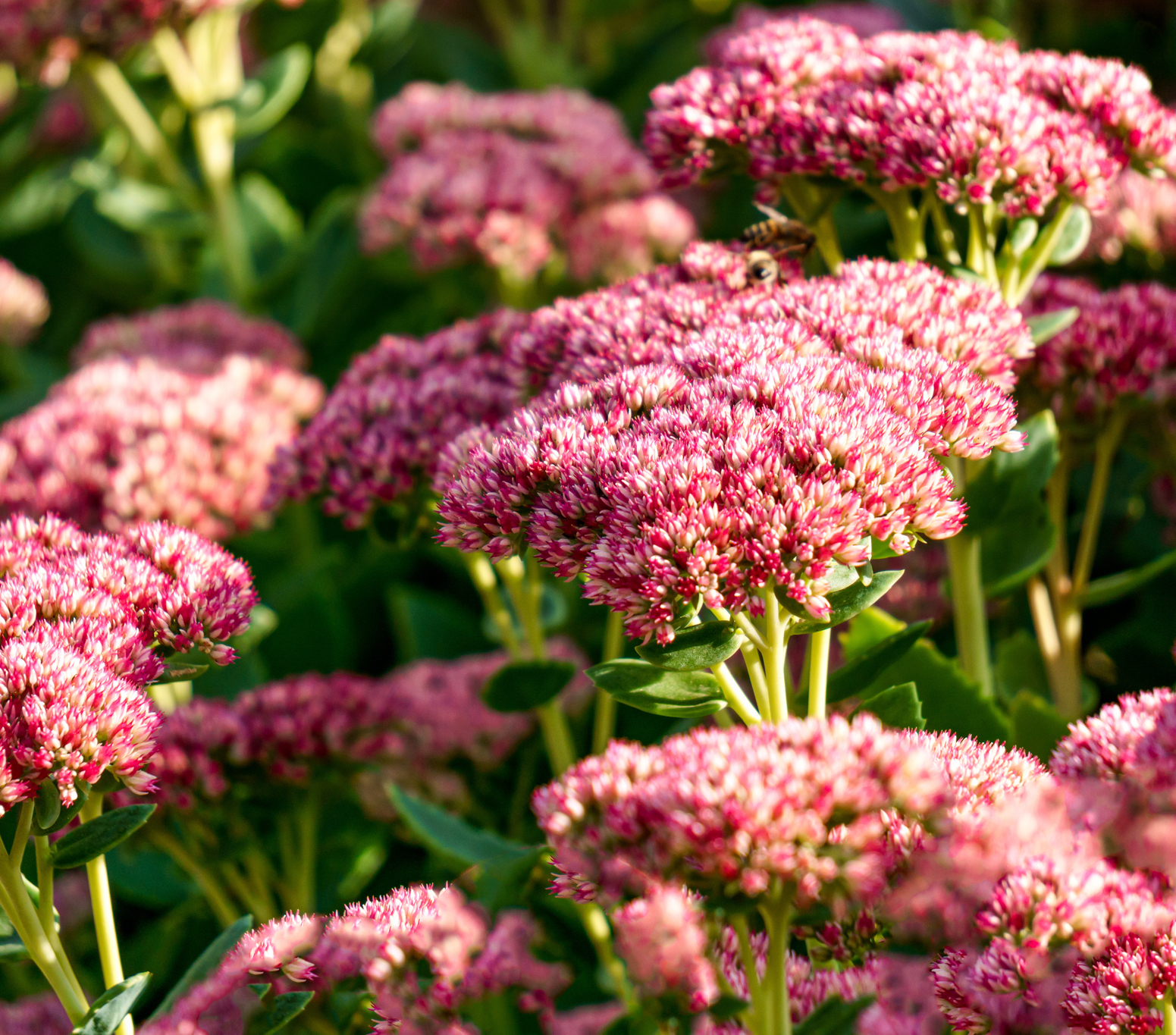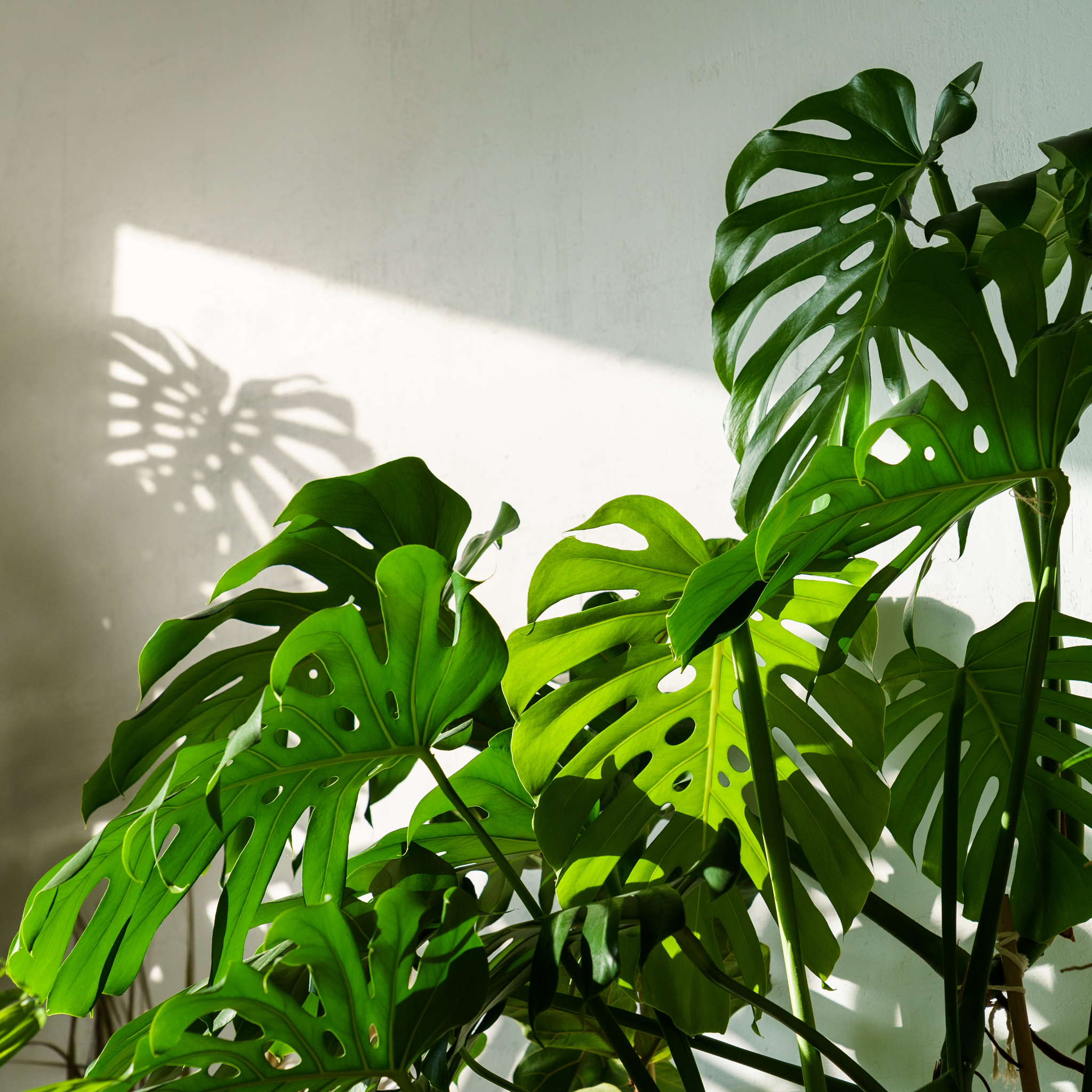 Tropicals
Bring the Exotic to your Project
Tropical flowers and plants are popular for individuals looking to give their living or working spaces a more unique, trendy, or natural feel. No matter the season, there are tropicals that can suit your space. With indoor plants that help make your space magical or outdoor plants that can make your deck, garden, or patio a tropical paradise, we have a versatile range of beautiful and resilient tropical plants guaranteed to be an all-around favorite. Our landscaping and gardening team is happy to assist you in determining which tropical plants will fit perfectly in your indoor or outdoor space so that you can make your space a little bit more special.
shrubs
Shade and Sophistication
A careful selection of landscaping shrubs will make up the backbone of a property's design. The shrubs you choose for your garden can emphasize your landscape's depth, texture, color, and overall style. Like 90% of our plants, our ornamental shrubs are homegrown at Rosehill Gardens and acclimated to Kansas City weather, proving to be an addition to your garden that remains resilient through time and all weather.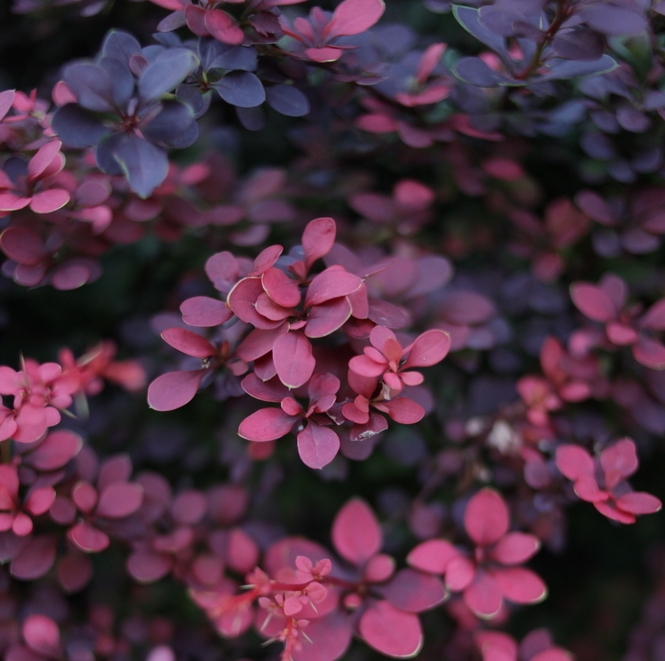 Our Shrub Selection
Landscaping shrubs are perfect for filling those areas that are shady, sunny, wet, or dry and, essentially, can be selected to grow well in a variety of different soils (all with minimal maintenance). Shrubs can also function to retain soil, provide a backdrop for colorful annuals, create color and texture, or transition and segment areas in your garden. When selecting landscaping shrubs, it's important to consider your intention with garden design, and when in doubt, ask a Rosehill expert for advice.
Here are some of our shrubs that can thrive in your project:
Flowering Almond

– Full sun, hardy flowering shrub

Barberry

– Full sun to part shade, tolerates a wide range of soil conditions

Crimson Pygmy

– Full sun to part shade, compact mounded shape with deep burgundy red foliage

Golden Nugget

– Full sun to part shade, very small and compact, golden leaves with orange highlights

Boxwood

– Full sun to part shade, dense shrub with emerald waxy evergreen foliage

Burning Bush

– Full sun to part shade, in fall, it has deep emerald leaves

Butterfly Bush

– Long and prolific blooms, attracting butterflies and supplying endless cut flowers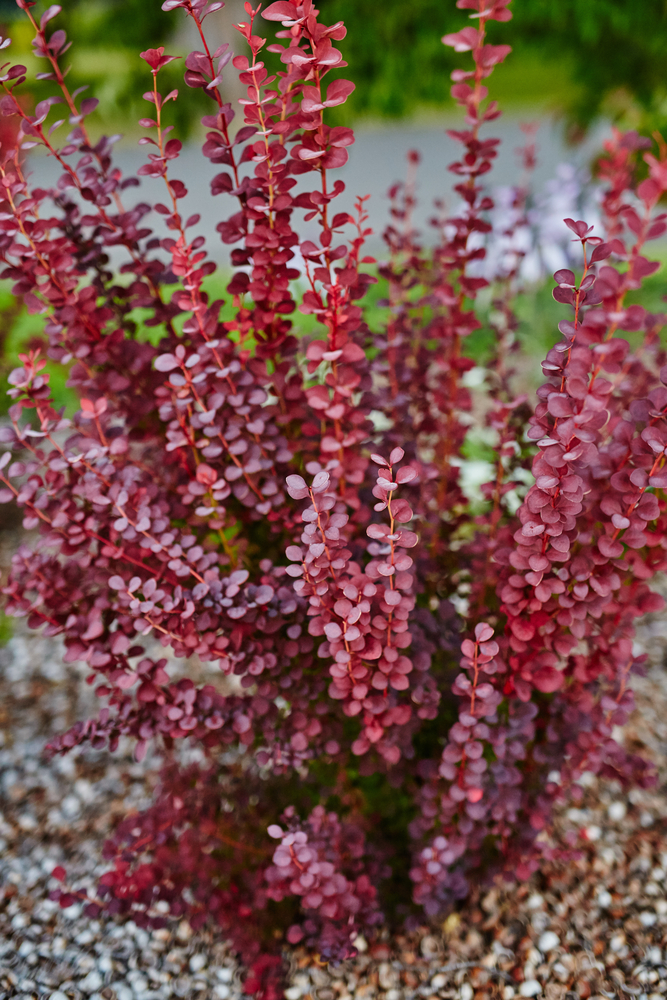 A landscaping project wouldn't be complete without a perfect selection of beautiful trees. When you pick the right trees for your garden or project, you add height, shade, texture, and richness to your landscape. What's essential to remember is that the proper placement of trees is an important design choice. Due to the trees' longevity and expansive growth, combined with the need to balance both privacy and openness in your landscape, the optimal position of trees in your project is an important decision. At Rosehill Gardens, our team of arbor experts is happy to work with you to help you make the best choice for your needs, whether we are creating landscape design or selling trees directly from our farm. 
Rosehill Gardens has been known for a long time for the quality and variety of trees we grow. Like our plants, our homegrown trees are acclimated to Kansas City's soil and climate. This means that grown to withstand the local weather, our trees are ready to thrive in your yard, no matter the season. If you're ready to explore our forest of trees and chat with an expert who knows all about them, reach out to our team members at Rosehill Farm, who are ready to guide you through your project or purchase.