Cultivating Joy For Over 100 Years
1914: Planting the Seeds of Rosehill
In 1914 Evert Asjes started a small gardening business on Bales Avenue, Kansas City. The property had a small garden area to grow his products, and he kept afloat by offering various gardening services. Evert found plenty of business mowing grass, planting flower beds, and offering maintenance services to the beautiful mansions in the area. 
Evert wished to beautify Kansas City through gardening and realized that to provide his customers with the best possible plants, he needed to grow them in local soil. He began by producing summer annuals for Memorial Day with just a handful of employees and soon expanded to start growing hardy trees, shrubs, and perennials of the finest quality. 
His humble beginning and hard work provided strong roots for a high-quality, innovative business model and planted the seeds for future growth.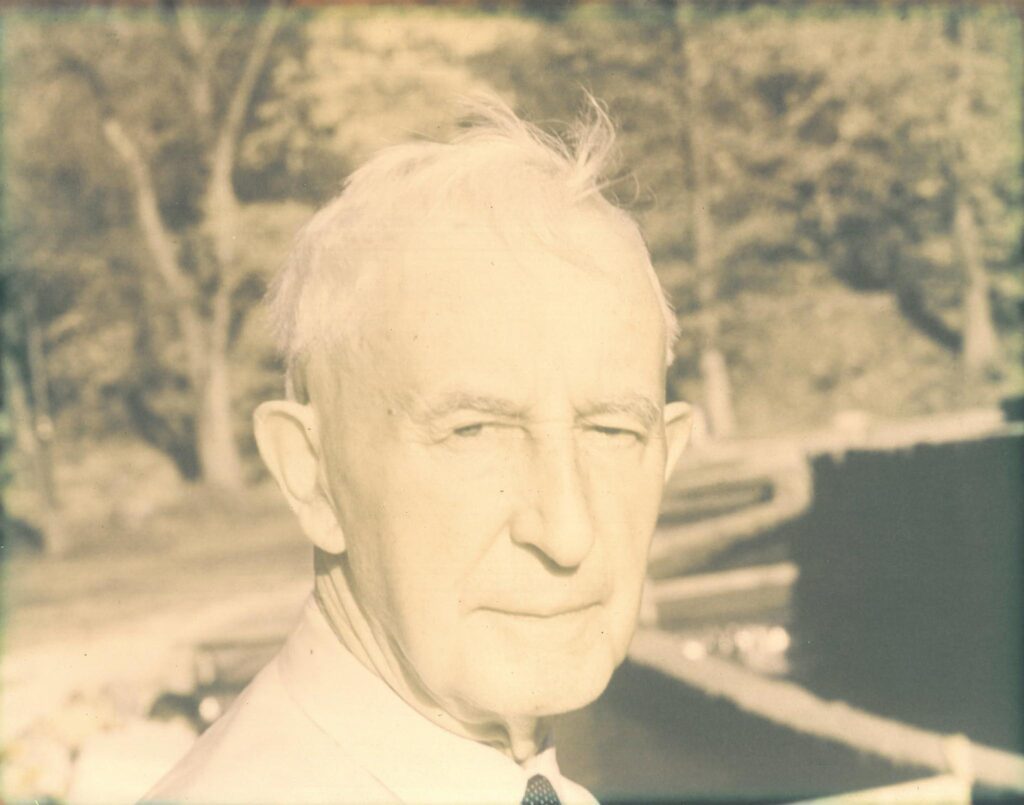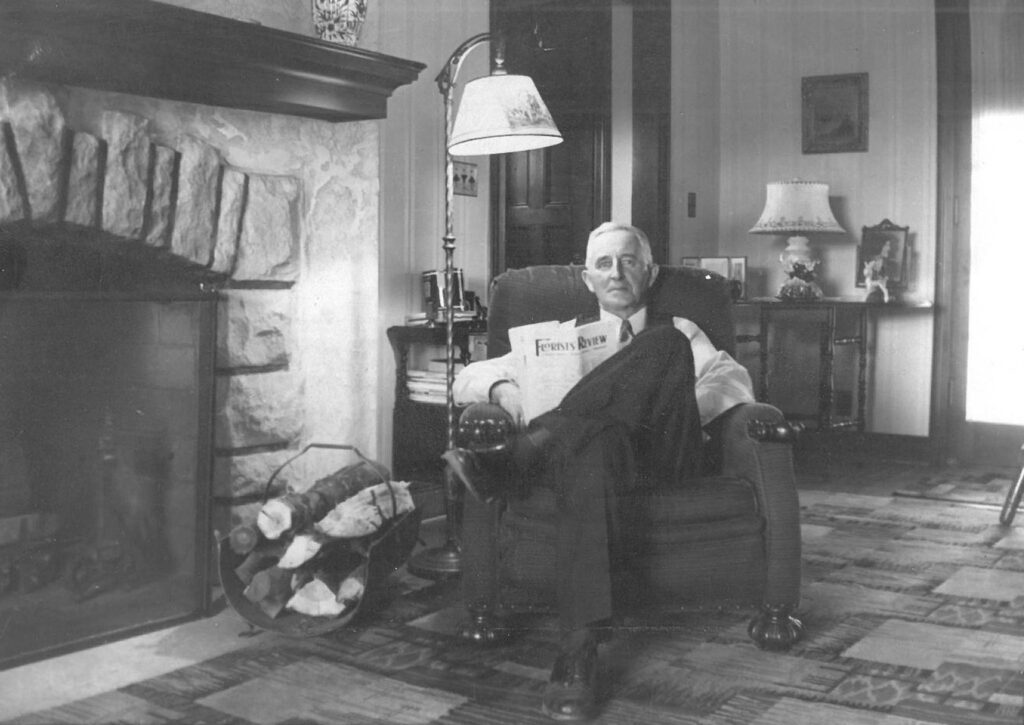 1929: A Business Blossoms
In 1929, Evert purchased a property and relocated his business to Holmes Rd, Kansas City. By 1933, Evert Asjes, Jr. and Catherina Asjes, the children of Evert and Jane Asjes, became active in the company. Business bloomed further amid the aftermath of WWII due to the US housing boom. In a period where homeowners desired perfect lawns and beautiful landscaping, Evert, Jr. was soon recognized as a gifted landscape designer and plantsman. Catherina Asjes and Evert Jr.'s wife, Kathryn, took responsibility for running the office and garden store. Evert Asjes, Sr., continued to oversee the greenhouses and larger company operations until his son, Evert, Jr., took over ownership in 1951.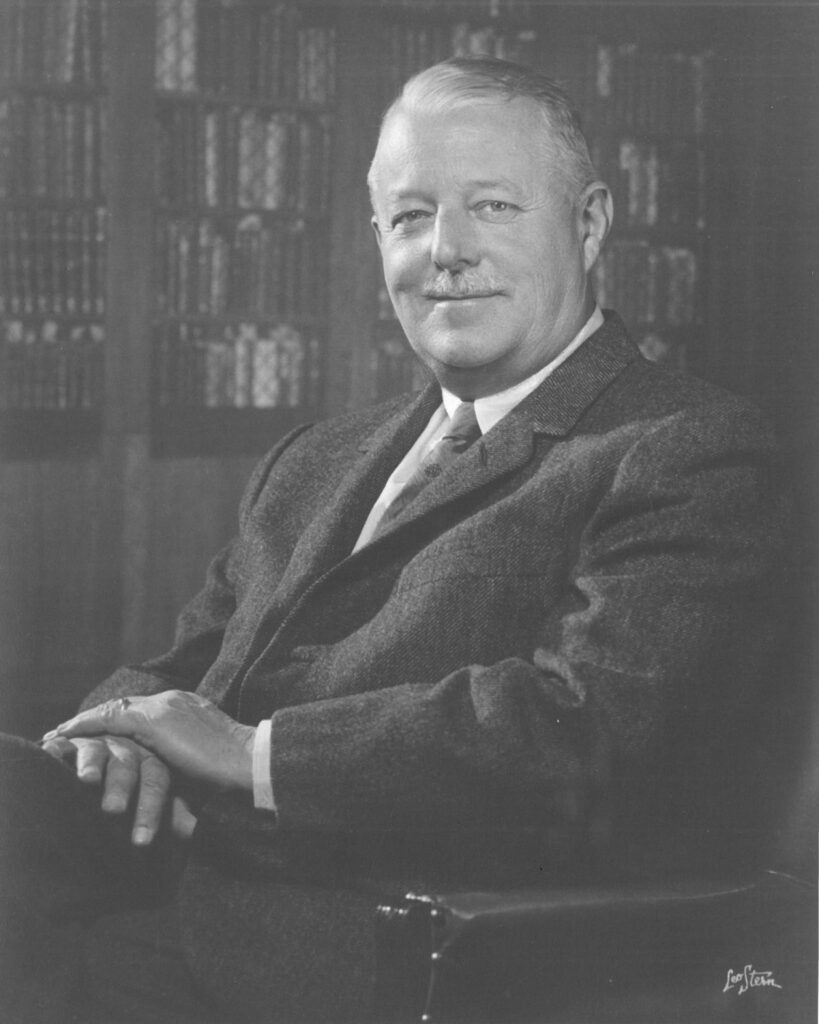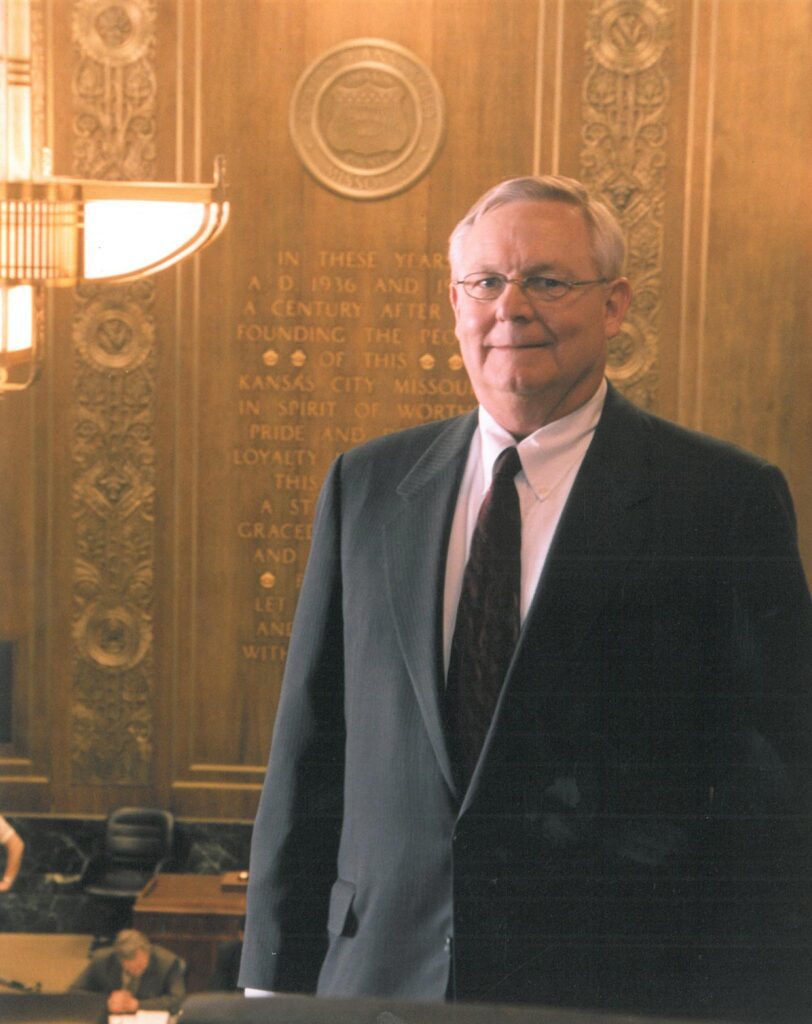 The Asjes' had been growing their plants along the Blue River Bottoms, but by the late 1950s and early 1960s, the business' farms moved to 157th and Prospect in Belton. Here these fields, referred to as North, Mid, and South Belton, began to produce the large volume, wide variety, and exceptional quality of plants that we still offer today at Rosehill Gardens. By the mid-1980s, a new farm in Freeman, Missouri, began production of shade trees.
Rosehill Gardens expanded generation after generation. Evert Asjes III joined the company in 1958 after graduating from Kansas State University with a degree in Landscape Design. Steve Asjes followed his father, Evert III, in 1982 after graduating from the University of Missouri with a degree in Horticulture.
In 1992, Steve Asjes became President of Rosehill Gardens. In summer 1992, 63 years after Steve's great grandfather created the company, Rosehill Gardens moved to its present location at 311 East 135th Street, Kansas City, Missouri, in Martin City.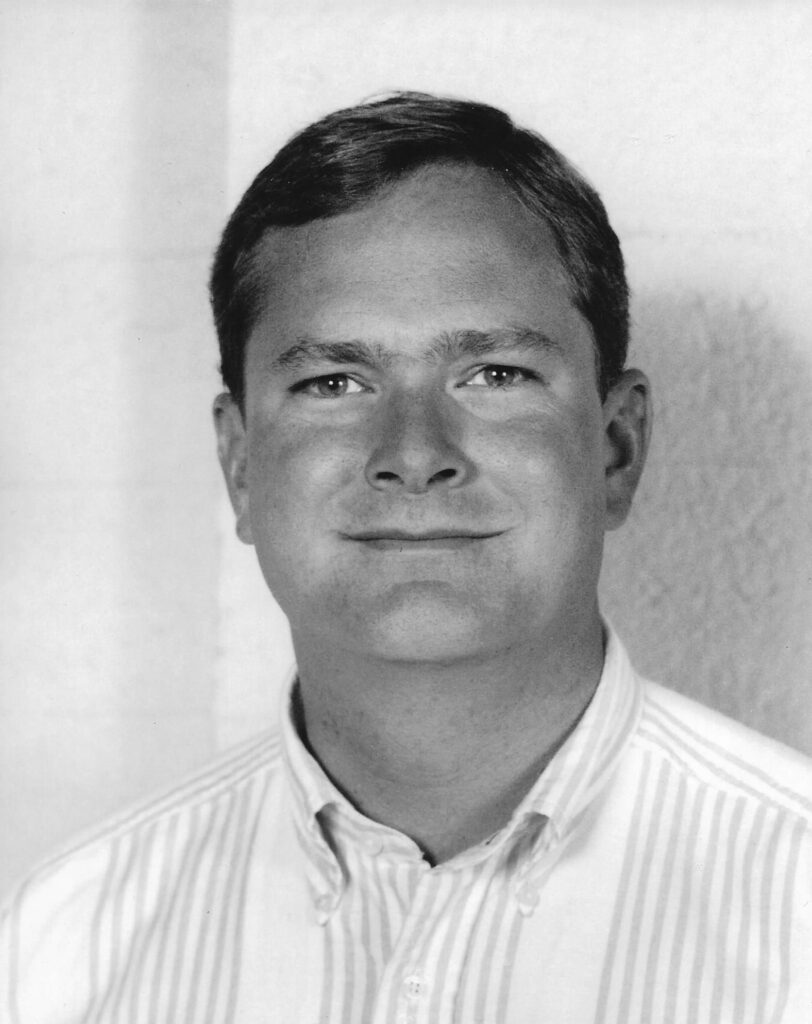 Through four generations of the Asjes family, Rosehill Gardens flourished through the twentieth century. Sadly, in March 2007, Steve Asjes passed away after a long battle with cancer. With Steve's blessing, long-time employees Gary Weidenbach and Curtis Stroud purchased the company. They share 45 years of experience at Rosehill with the landscaping and business side of Rosehill. Gary and Curtis are committed to delivering the same quality and expertise that has always set Rosehill Gardens apart.
Branching Into The Future
Now in our 108th year, Rosehill Gardens is a product of our history and our vision for the future. Our roots give us an appreciation of the dedication, hard work, and moral values ingrained in our daily work. Our ongoing growth inspires us to value innovation and creativity and take care of every product we sell and service we provide. 
Inspired by Evert Asjes' tradition and sustained since, we grow 90% of our products at Rosehill Gardens in Kansas City soil. As our founder would have wanted, to this day, only the highest-quality plants are used in our landscaping and available for purchase in our Garden Center. We now employ a staff of over 150 outstanding individuals with expertise in a vast array of products and services. Our divisions include Landscape Design, Maintenance, Irrigation, and Lighting, and we intend only to expand the amenities we provide. Our breadth of services, 1000-acre nursery at Rosehill Farms, full-service retail Garden Center, and event space allow us to be a comprehensive gardening emporium that provides anything our customers could want regarding gardening needs and landscape design.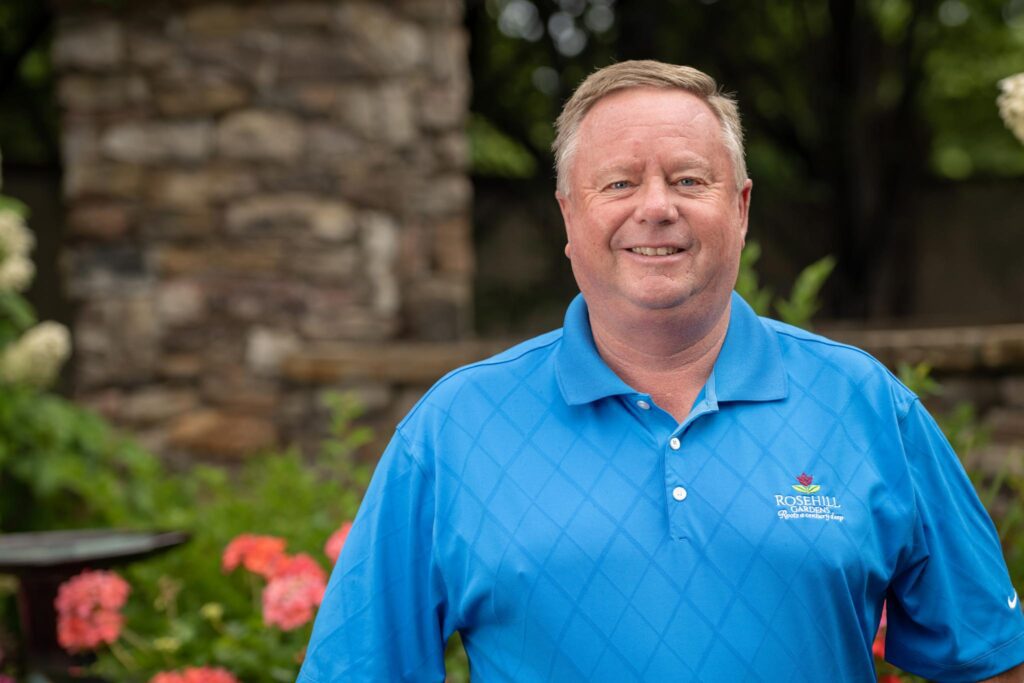 "I started in this field with my grandmother's love for horticulture. She taught me at an early age to do something that you really enjoy. The green industry was something that I knew I would thoroughly enjoy. I earned my degree at South Dakota State University with a BS in Landscape Architecture and Design. I had the privilege of working with two generations of the Asjes family before taking co-ownership in 2007."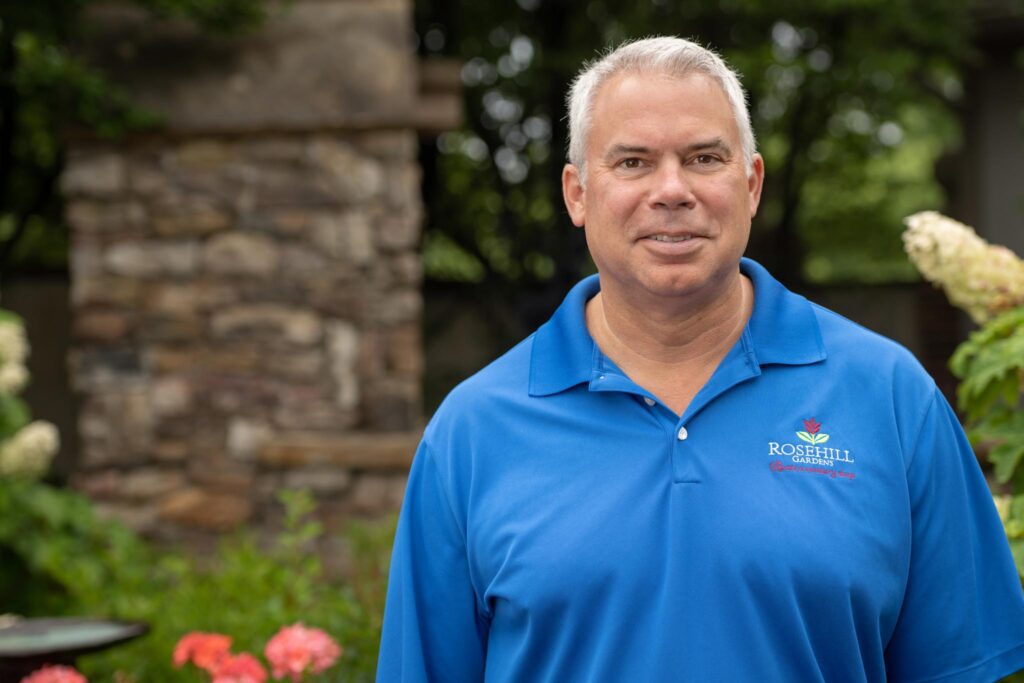 "I grew up in a small town in central Kansas. I was always good at math, and wasn't happy unless I was doing three or four different types of jobs as a kid, but since my grandfather was a farmer I also had that in my blood as well. After earning my degree in accounting from Fort Hays State, and getting my CPA certification shortly thereafter, I had the privilege of working for Steve Asjes and Rosehill starting in 1994, and took co-ownership of the company in 2007."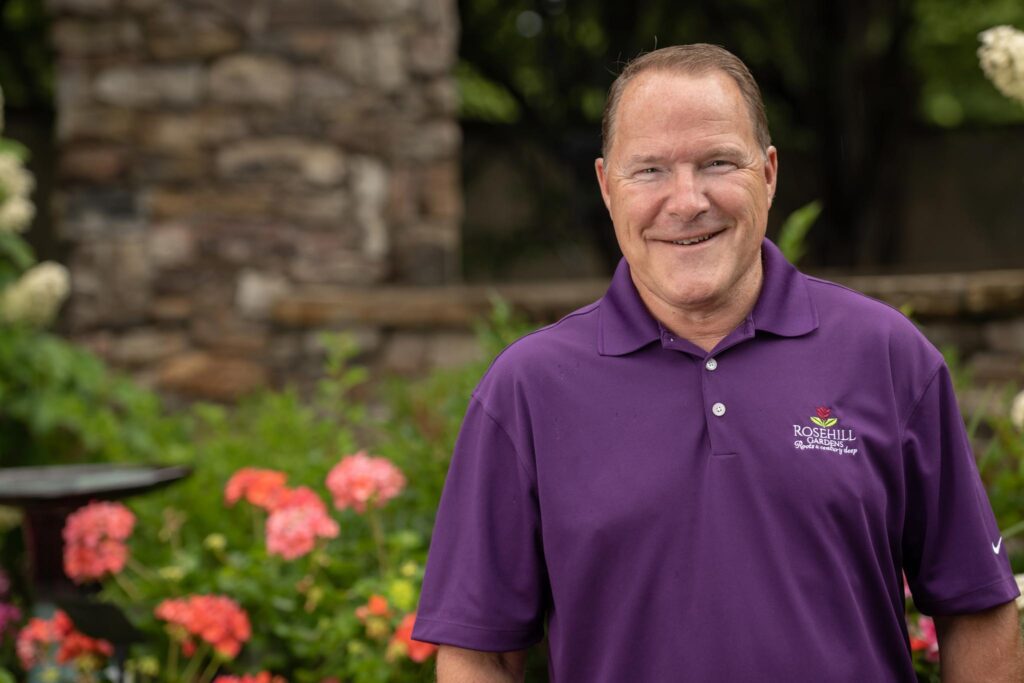 Alma mater: Ohio State University
Degree: Bachelors in Horticulture with Landscape Design
"Landscape, when done correctly, creates a private space that evokes an emotion and takes you away from the everyday routine. It becomes an oasis that draws you in to explore and relax. Envisioning and creating these spaces for people has always been my passion."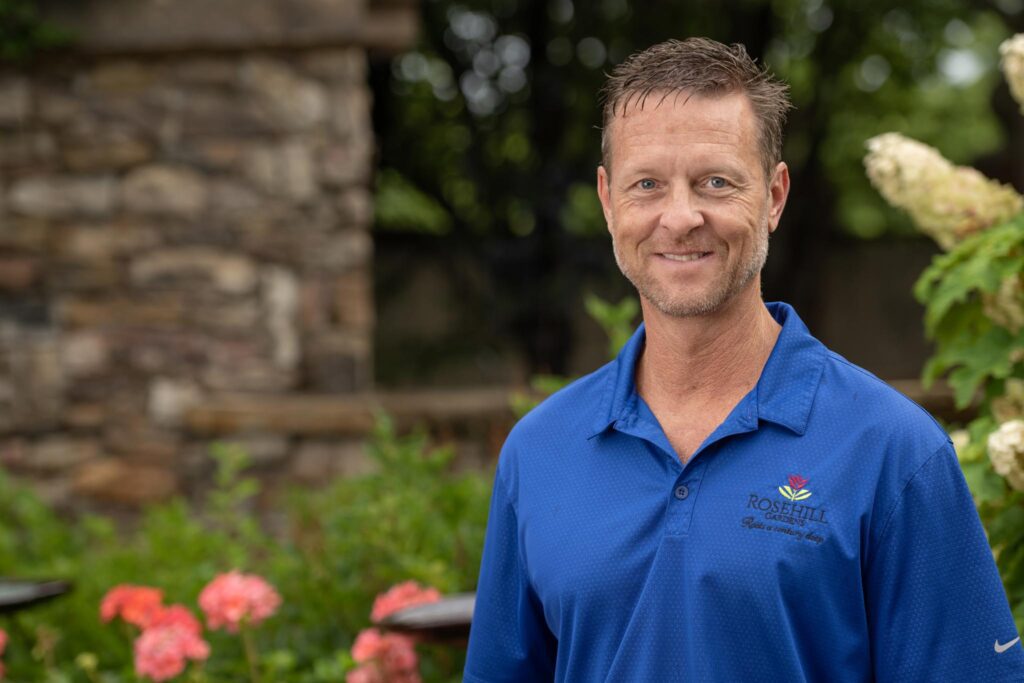 Alma mater: Kansas State University
Degree: Bachelors in Landscape Architecture
"My ideal outdoor space is a Legacy Garden – where initial design and care-filled plant selections mature into well-structured, harmonious landscape heirlooms. Well-designed exterior spaces can create casual warmth, exotic outdoor rooms, or formal manicured pieces of art."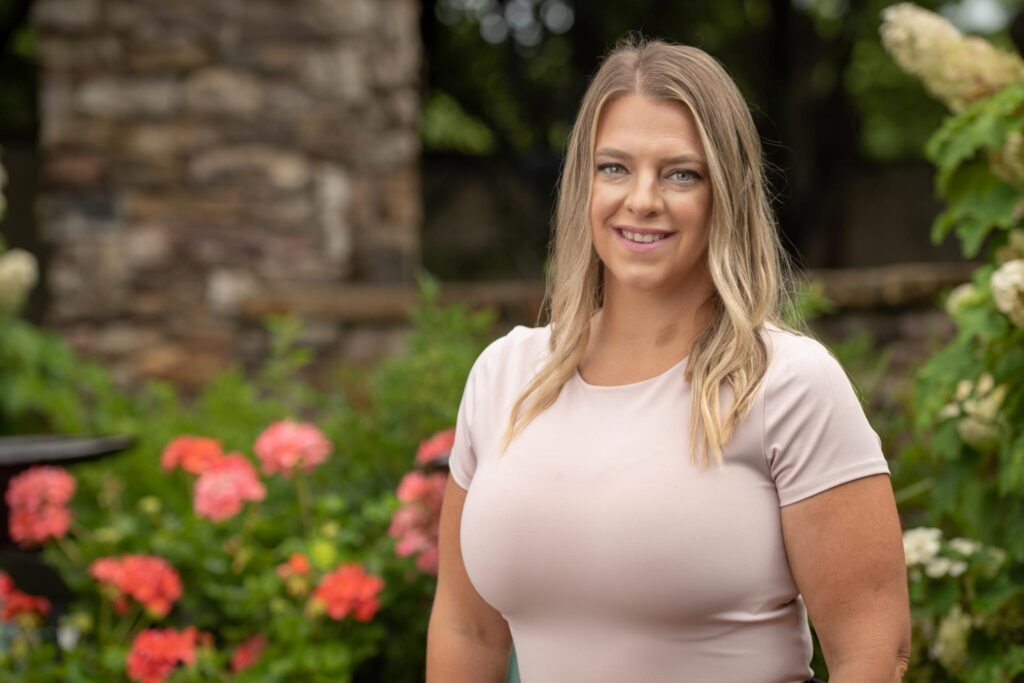 Alma mater: Kansas State University
Degree: Masters in Landscape Architecture
"I love working with the clients. We get to create spaces for their families to make memories. Each client is different; you get to know each one very well to learn their character, style, and vision. It keeps things interesting and fun!"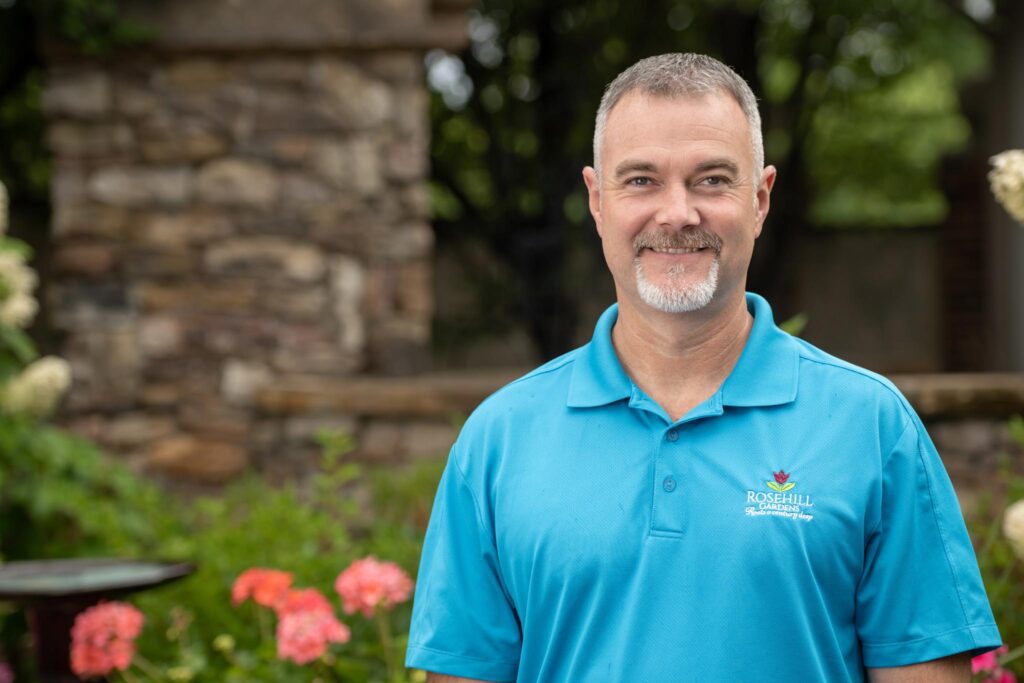 Alma mater: South Dakota State University
Degree: Bachelors of Landscape Design & Horticulture
My favorite thing about landscaping is having the ability to come back to it years later and hear the stories of weddings, parties, graduations, and just grilling out with the family in the space you created for them. Creating memories that last generations.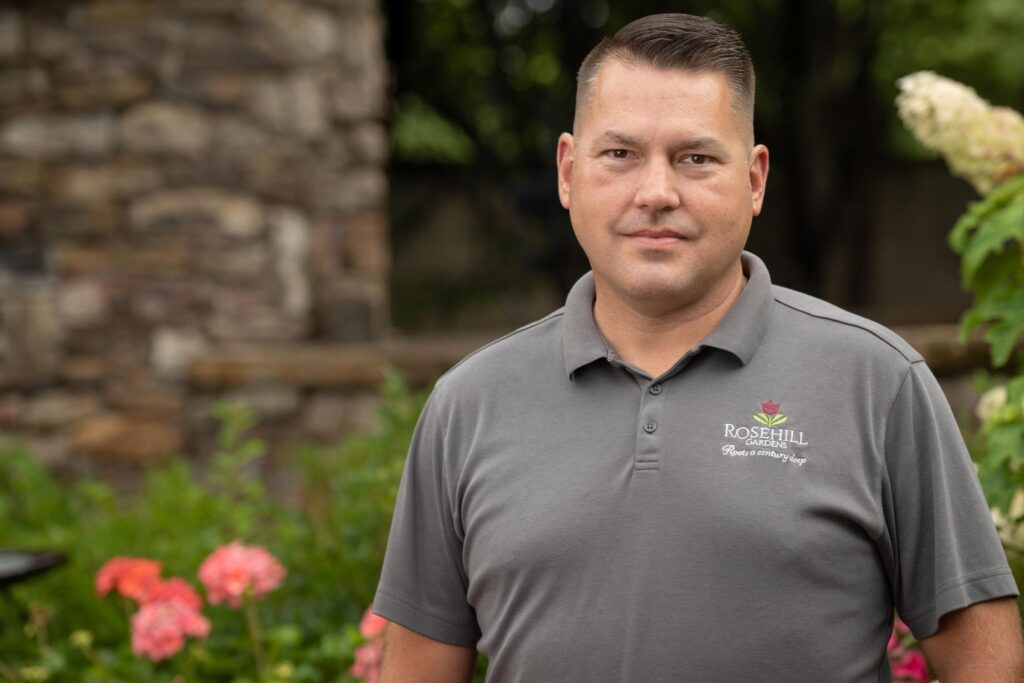 Alma mater: Avila University
Degree: Bachelors in Science, Biology
"I look to natural settings to see how plants layer from border plantings to understory flowering trees to larger shade trees with shade perennials and shrubs below the canopy of the larger shade trees in order to plan a landscape that is manicured but still feels natural and not forced."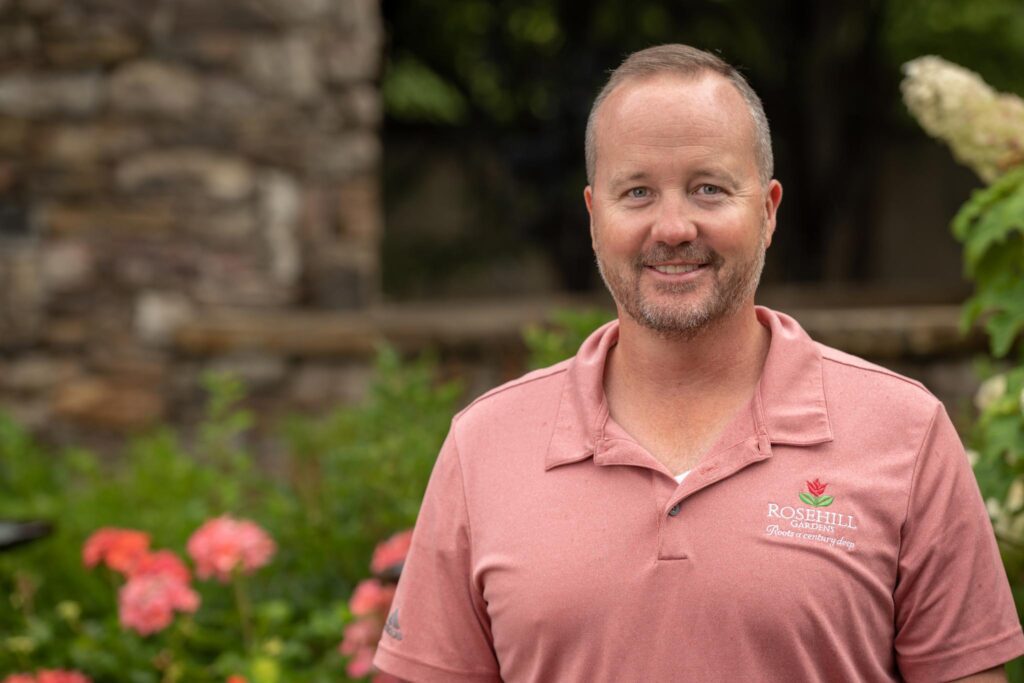 Alma mater: Kansas State University
Degree: Bachelors in Horticulture with Landscape Design
"Other landscapes give me inspiration. I like to see something that I wouldn't necessarily have thought of and incorporate it into my palette. I also like to get inspiration from the natural beauty of nature's landscapes. From the majestic rocky mountains, to the konza prairie, and the forested areas of the east, our area can be a crossroads of all these elements."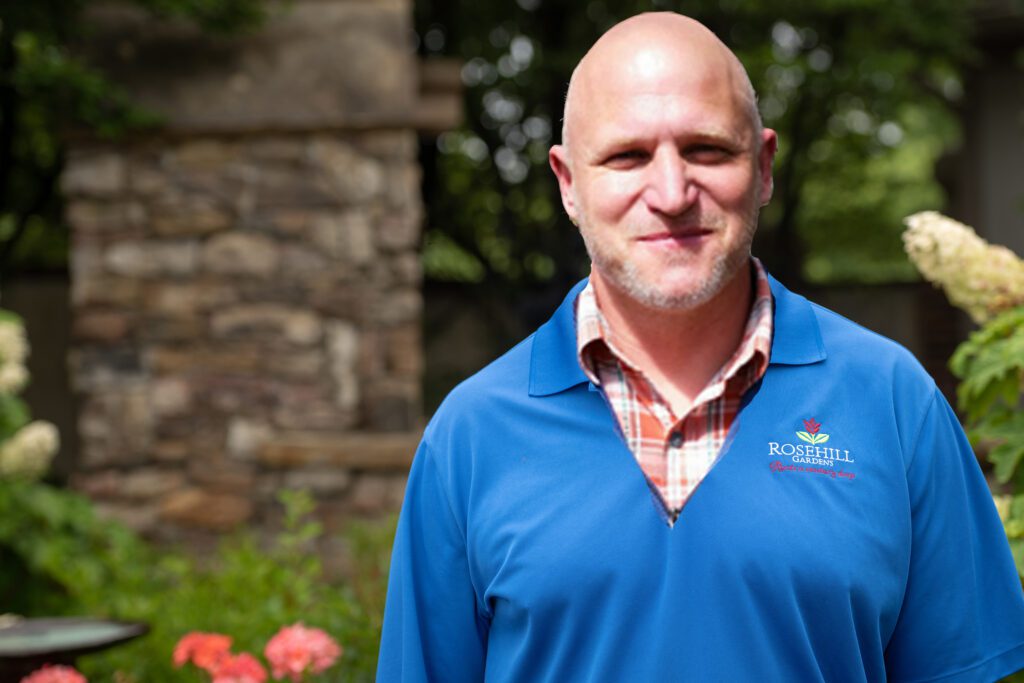 Alma Mater:  University of Wisconsin 
Degree:  Bachelors of Science Biology
"Seeing ideas on paper turned into beautiful relaxing living spaces."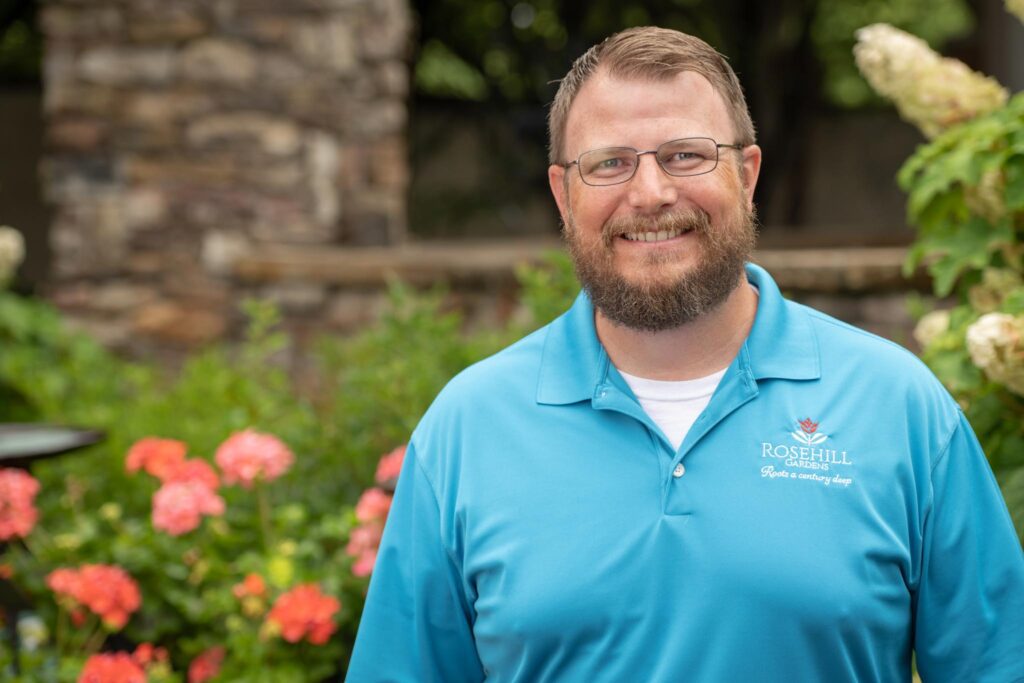 Alma mater: Kansas State University
Degree: Bachelors in Landscape Architecture
"My ideal outdoor space is one that draws you into it. One that makes you want to know what is around the corner or through the passageway. Landscapes should be more than just a place but an experience."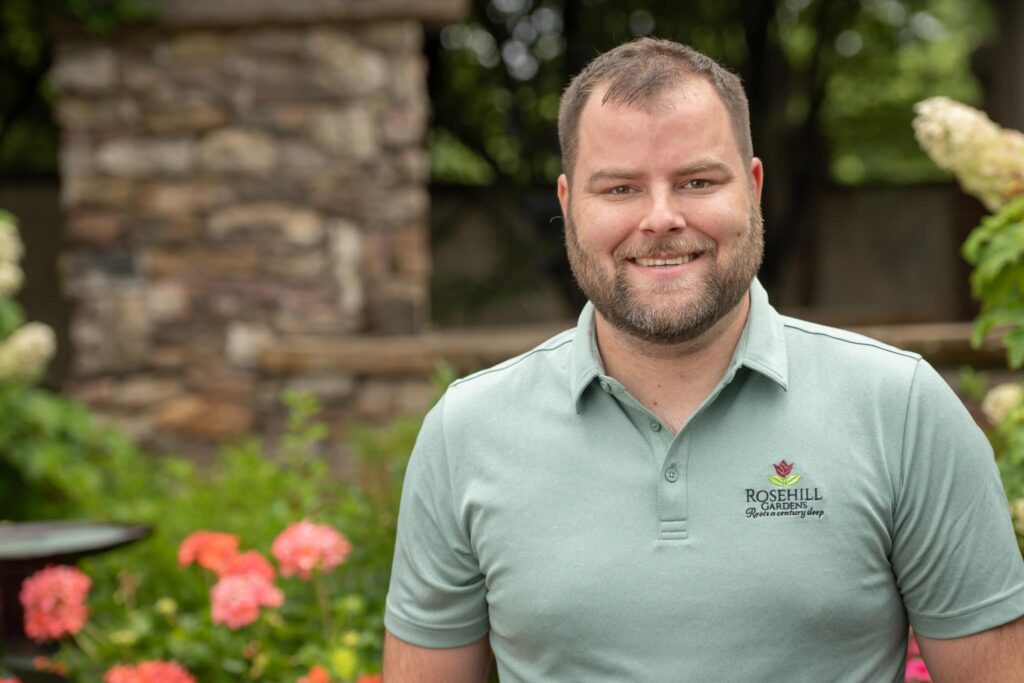 Alma mater: Iowa State University
Degree: Bachelors of Landscape Architecture
"I have always loved the New American Garden Style, with its big sweeping movements and use of mass plantings; it pares well with very simple construction methods that use materials in their raw form. The style is simple, bold, and makes statements with color, texture, contrast, and maintains seasonal interest year round."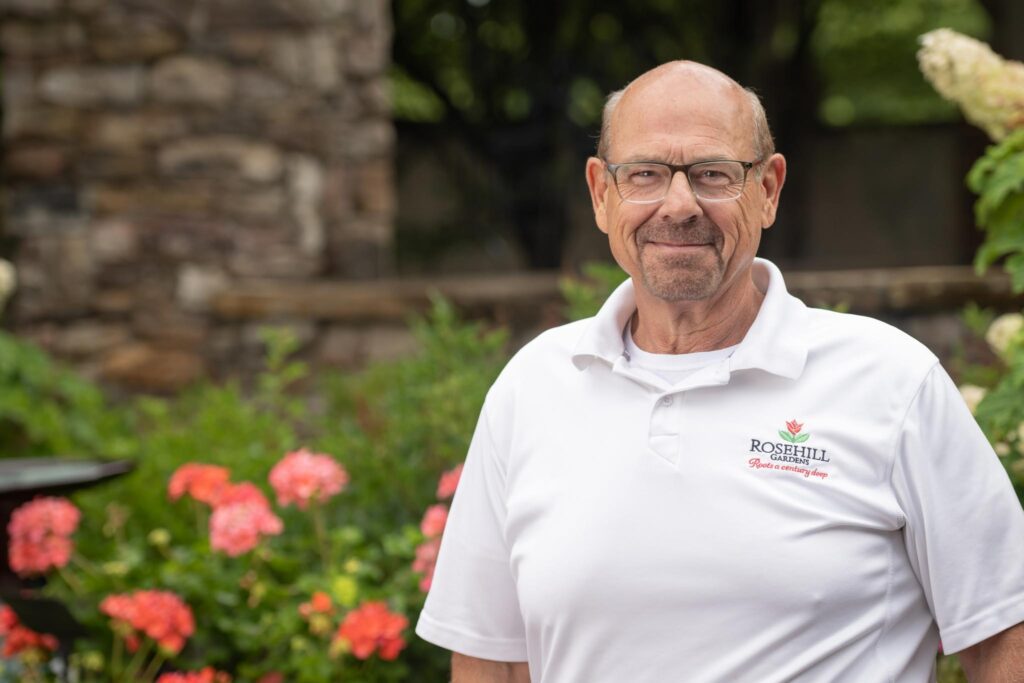 Alma mater: Missouri Western State University
"My favorite thing about landscape design is being able to understand the vision of my Clients. First putting the vision on paper and then implementing the design at their residence."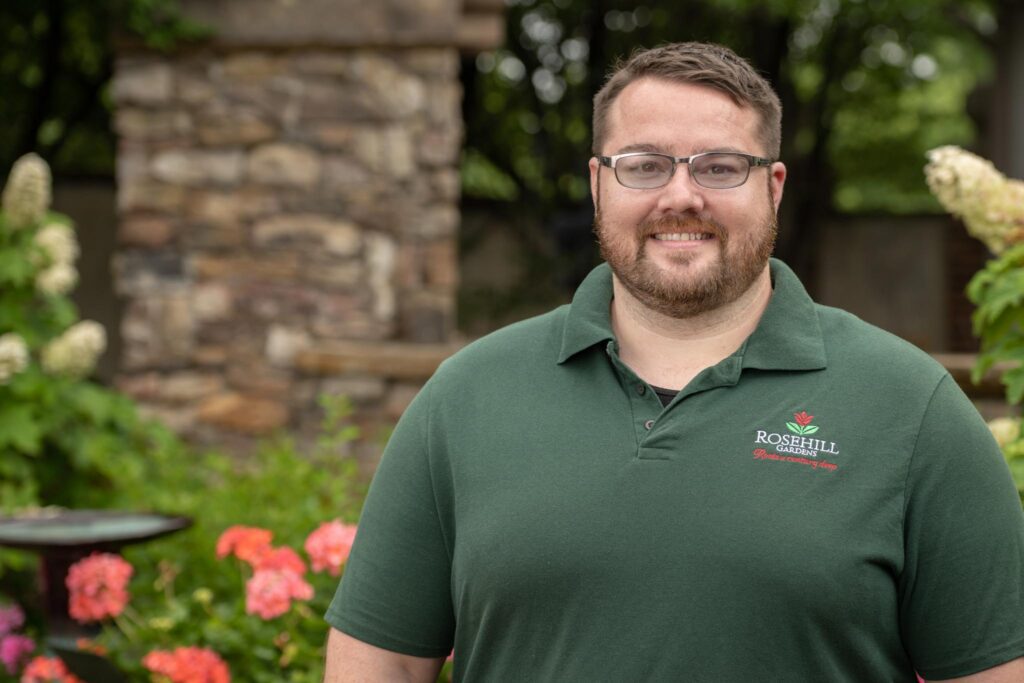 Alma mater: Northwest Missouri State
Degree: Masters Information Systems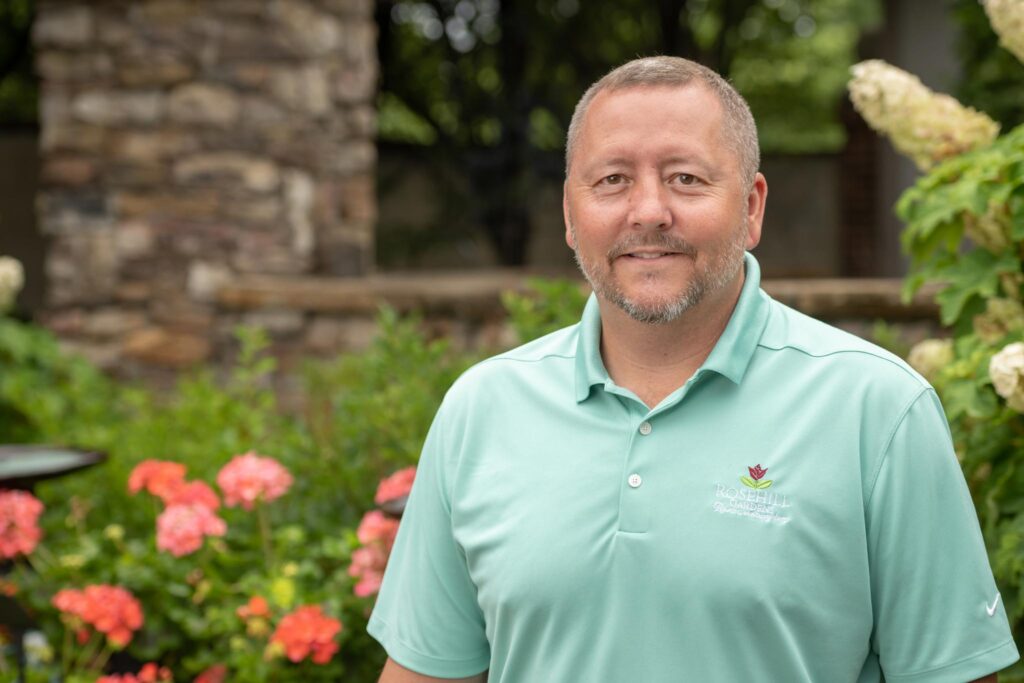 Title:   Director of Irrigation and Lighting
"I bring an honest, steady and practical approach to irrigation, lighting and life."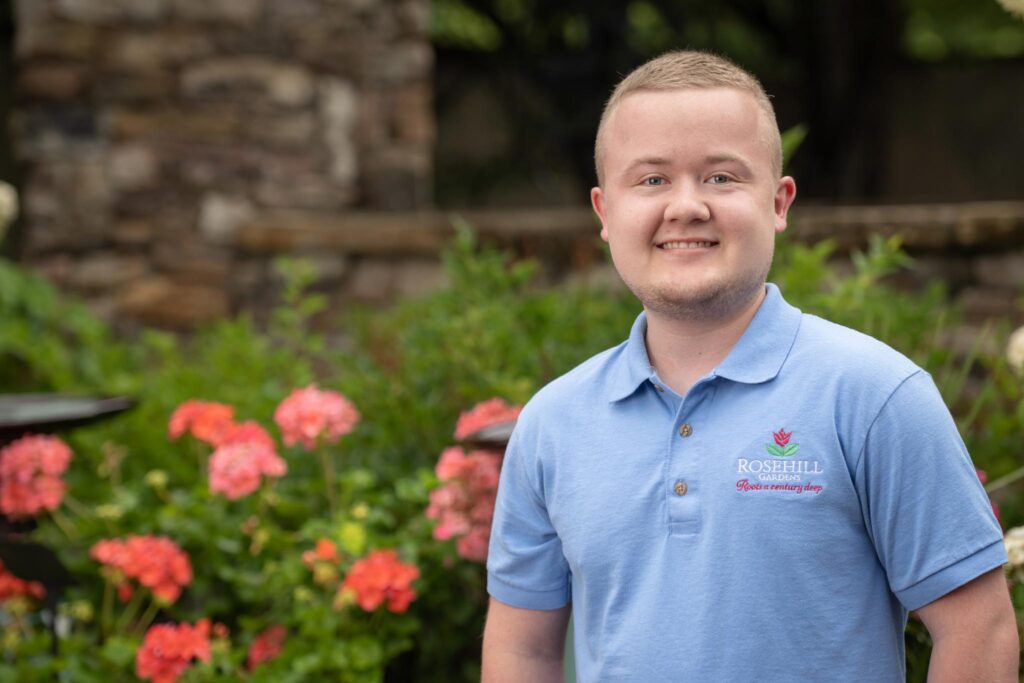 Alma mater: South Dakota State University
Degree: Bachelors of Landscape Architecture
"My ideal style of landscape would be simply modern, with its clean lines and edges, bold hardscapes, and overall minimalist look and feel. Modern landscapes create that true sense of open space, while also bringing out the architectural value to the building(s) in which it surrounds."