Residential Landscaping / Landscape Features In Kansas City
When we create a landscape, we believe that we're creating a slice of paradise. Our landscaping and lawn care experts have been helping people emphasize the beauty of their properties in Kansas City and surrounding areas since 1914. Whether we're designing your landscape or guiding you through the process yourself, our landscaping features can add character, function, and style to your slice of paradise. 
Here are some of the landscape features we provide. Chat to us about them or explore our garden center in person to experience an oasis that features them all.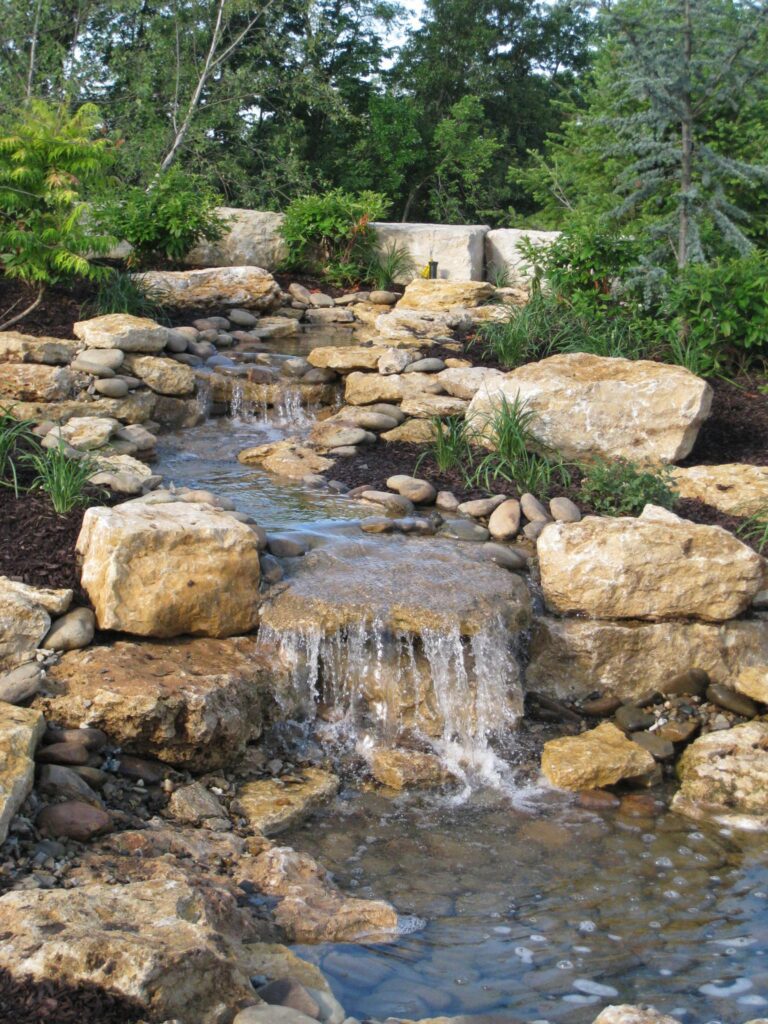 Fountains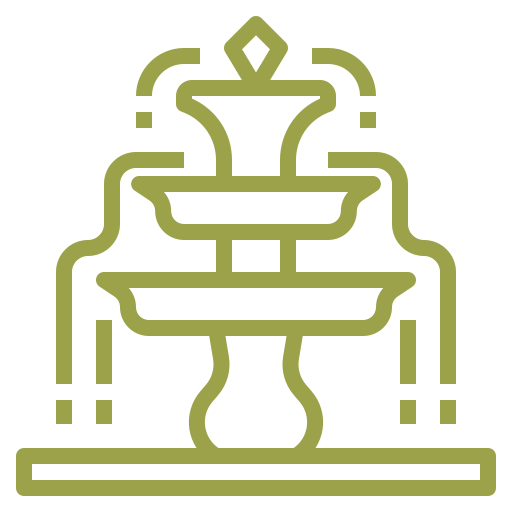 Fountains are a landscape design favorite as they create a calming, classical, and polished feel. Adding a fountain to your garden can be the icing on the cake for your perfectly peaceful yard or landscape that meshes meticulous design with natural beauty. Our experts can install beautiful fountains for your landscape with the power to impress or destress!
Ponds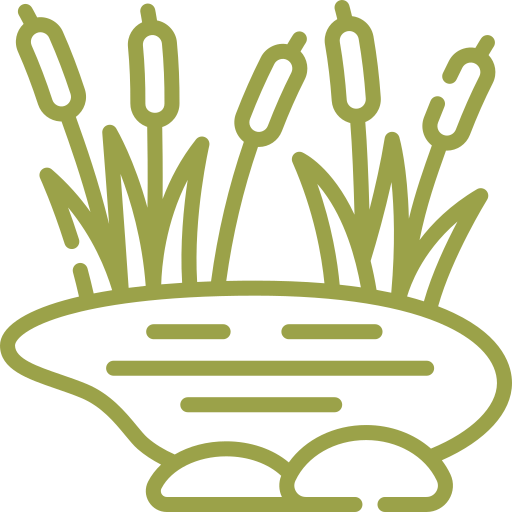 Ponds are a charming water feature that add beauty and sophistication to any landscape. Modern? Rustic? Vintage? Whatever your dream water feature looks like, our designers are always up to the task. Experienced in designing for many trends, dimensions, and materials, our designers at Rosehill Gardens can create stunning ponds in any style and even on a range of ground elevation levels.
Waterfalls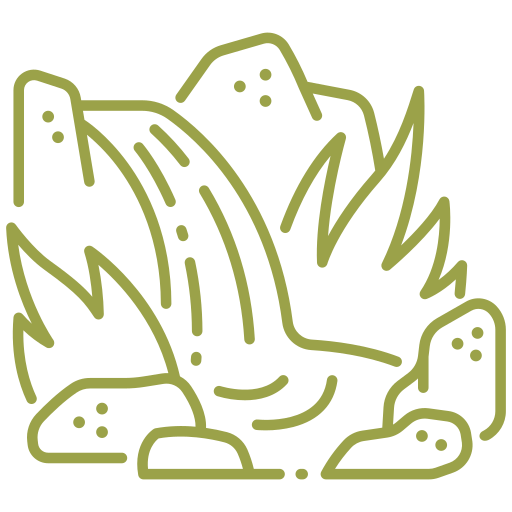 A waterfall can turn any space into a transformative, tranquil escape. Whether you're looking for an elaborate waterfall or a calming cascade, our designers are always up to the task. Experienced in designing for many trends, dimensions, and materials our designers at Rosehill Gardens can create stunning waterfalls in any style and size, so you can relax without leaving the comfort of your lawn.
Arbors & Pergolas
Arbors and pergolas are a simple way to take your outdoor area up a notch, all while providing a shaded space, architectural interest, and aesthetic appeal to your beloved outdoor area. Our Rosehill staff can chat to you about dimensions, ideas, and options for purchasing an arbor or pergola to enhance your space.
An arbor is an arch popular for an aesthetically pleasing accent. It is a simple yet beautiful way to support growing plants or provide shade to a walkway or small space.


A pergola is a larger structure usually made up of four pillars and a roof, created more to shade a sitting area, hot tub, or outdoor kitchen.
We are a long established landscaping firm with a deep focus on our clients' needs.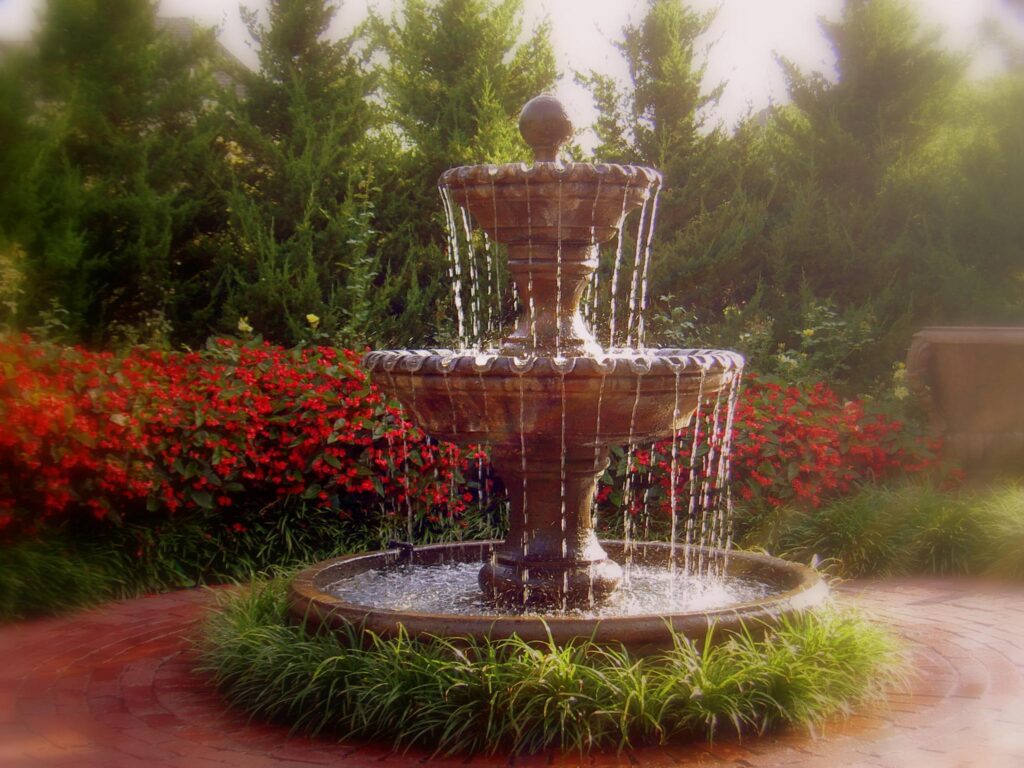 Knowledgeable designers, full service landscaping, great selection of warranted
plant material
and a beautiful
event space
as well. You can't get a better, more respected company than Rosehill gardens.
We give Rosehill Gardens a huge 5 stars! Adam Frits and Jesse Grimm are a joy! Exceptional customer service, dedication to a job well done, and a great landscape design for our yard!
This year they had absolutely perfect plants and flowers AND more of a selection than most. Absolutely love this beautiful place! Staff is always helpful as well.